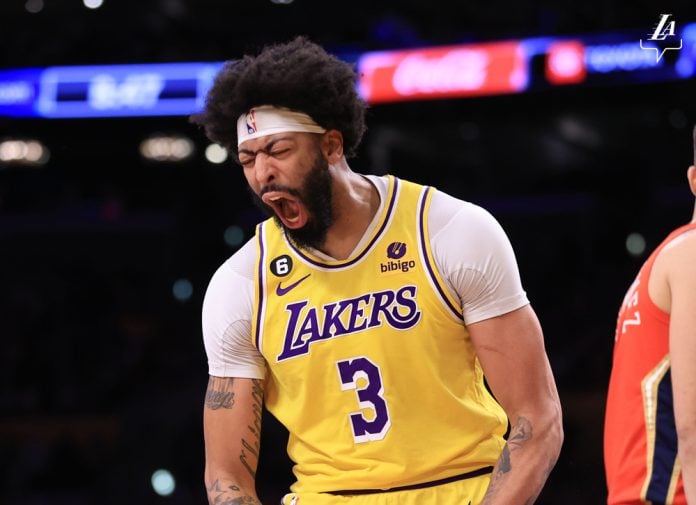 Former NBA champion Kevin Garnett is setting high expectations for Anthony Davis, predicting that the big man will have an MVP-caliber year in the coming seasons.
Despite Davis' stature as one of the NBA's top big men, he has yet to secure the coveted MVP award, a feat achieved by players like Nikola Jokic and Joel Embiid in recent years.
Speaking on the "Ticket and The Truth" podcast with fellow NBA legend Paul Pierce, Garnett expressed his belief in Davis' capabilities.
"Guess what? I'm expecting Anthony Davis to be MVP in these next two years or something. Real sh*t. It's time, bro," Garnett emphasized. He compared Davis' versatile skill set to other MVP winners and believes that Davis has the potential to shine in the league's most prestigious individual award category.
"You can't let Joker come in the league and surpass – nah, nah, nah," KG continued. "Anthony Davis can do everything they can do. Anthony Davis can do everything Joker can do. He can do everything Embiid can do… I'm expecting him to be MVP, if not this year, definitely next year. Straight up."
However, Pierce raised a valid concern about the Lakers' overall performance, questioning whether they can secure a prominent position in the league standings. Being part of a successful team is often a crucial factor in MVP considerations.
In the previous season, Davis averaged 25.9 points, 12.5 rebounds, and 2.6 assists per game while playing for the Lakers.