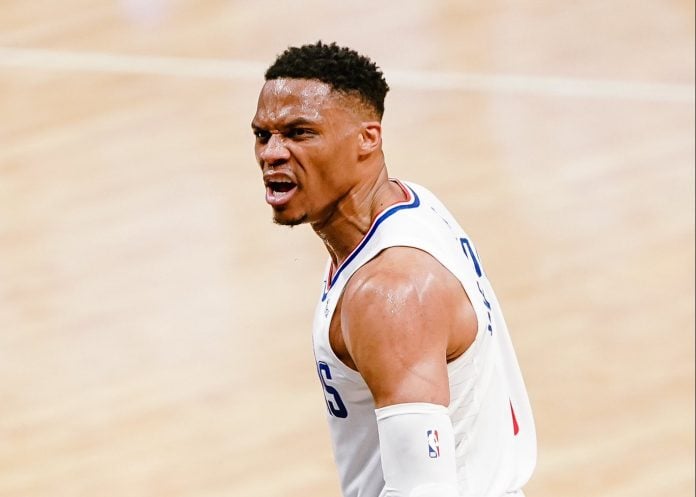 In a recent interview on the Podcast P with Paul George, Terance Mann, the talented young player of the Clippers, expressed his profound respect and admiration for his teammate, Russell Westbrook. Mann described Westbrook as a great teammate, recounting a memorable moment during their initial games together.
Mann shared a heartwarming incident where Westbrook, known for his fiery passion on the court, took on a coaching role from the sidelines during a game.
"I remember our first or second game together. He got subbed out and he stood up and coached me the whole second quarter. Didn't sit down one time. I just have the ultimate respect for him," Mann revealed about the experience.
Mann also revealed that he has been following the Oklahoma City Thunder's page on Facebook just because of Russ.
Westbrook's journey during the 2022-23 season saw him traded from the Lakers to the Jazz, only to later sign with the Clippers, where he became teammates with Mann.
Despite the twists and turns in his career, Westbrook's impact on the court and his mentorship off the court leave a lasting impression on his peers.
As Mann continues to flourish in the NBA and develop his skills with the Clippers, having a veteran leader like Westbrook by his side provides invaluable guidance and inspiration. Their camaraderie on and off the court will undoubtedly contribute to the Clippers' pursuit of success in the upcoming seasons.