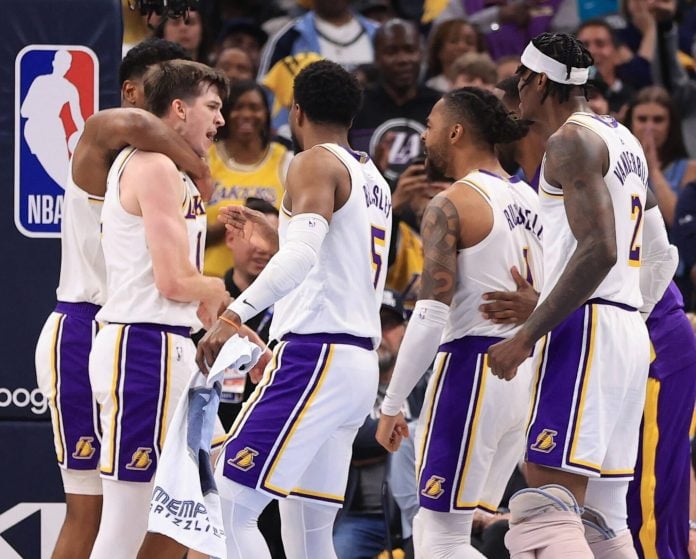 The Los Angeles Lakers re-signed guard Austin Reaves, it was announced today by Vice President of Basketball Operations and General Manager Rob Pelinka.
In the 2022-23 campaign, Reaves (6'5", 206) appeared in 64 games (22 starts) for the Lakers, averaging 13.0 points (.529 FG%, .398 3P%), 3.0 rebounds and 3.4 assists in 28.8 minutes.
Reaves joined Kevin Durant and Kawhi Leonard as the only players in the league to shoot at least 50.0 percent from the field, 39.0 percent from 3-point range, and 85.0 percent from the free-throw line (min. 200 FTM).
The 25-year-old scored in double figures in 42 games, including 10 contests with 20+ points and one 30-point performance. In his second season with the Lakers, Reaves improved his career averages in scoring and assists, as well as his shooting percentages from the field, 3-point range, and the charity stripe.
In 16 playoff games (all starts) last season, Reaves averaged 16.9 points, 4.4 rebounds, and 4.6 assists while shooting 46.4 percent from the field, 44.3 percent from long distance, and 89.5 percent from the free-throw line.