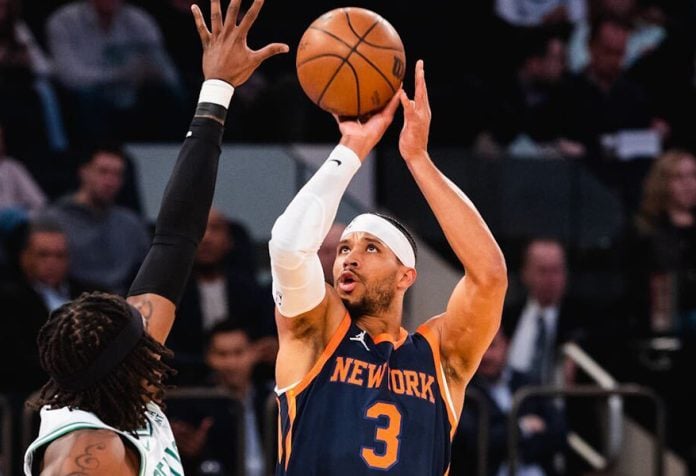 Josh Hart chose to exercise his $13 million player option for the 2023-24 season to remain with the Knicks. According to Ian Begley, the 28-year-old shooting guard sacrificed money short-term, but could make up for it by signing a lucrative extension as early as August.
"Josh Hart exercised his player option for next season at $13 million," Begley said. "Hart had the chance to decline that option and test free agency where he presumably would have resigned with the Knicks on a deal worth much more than $13 million next season.
"So Hart sacrifices short-term financially, but he will be eligible for a 4-year extension worth around $80 million starting in August. I would assume Hart and the Knicks come to some kind of an agreement on that extension.
"But also this move gives the Knicks some financial flexibility heading into free agency it gives them some room to use their full non-taxpayer mid level exception and avoid that punitive first apron in this new CBA."
This past season Hart averaged 10.2 points, 7 rebounds and 3.6 assists in 30 minutes per game for the Knicks.