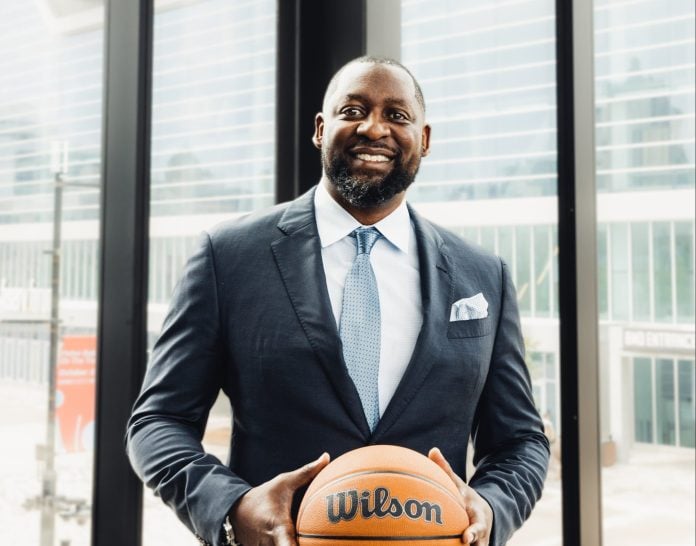 The Milwaukee Bucks have formally announced Adrian Griffin as their newest head coach.
In front of media members, team staff, and some of their key players, the franchise held a press conference on Tuesday to officially welcome the neophyte top mentor.
"I'm extremely excited for the next chapter of my life, of being the head coach of the Milwaukee Bucks," Griffin said. "It's very sentimental for me. This [team] where I all started, and it's funny how life works and everything has gone full circle."
Griffin, who played in the NBA for nine years as an undrafted cager, started his coaching career in the Bucks for 2008-09 as an assistant under Scott Skiles.
He went on to have key coaching stops in the Chicago Bulls, Orlando Magic and the Oklahoma City Thunder. As such, he served as the lead assistant of Nick Nurse in the Toronto Raptors for the last five years, wherein he was a part of the franchise' title triumph back in the 2018-19 season.
General manager Jon Horst revealed that Milwaukee took a lengthy process of determining the successor of their coaching mantle from Mike Budenholzer. Looking at extensive backgrounds, reference work and coaching analytics as their primary bases, the Bucks initially started from 20 candidates and gradually narrowed it down until finally concluding that Griffin is the perfect man for the job.
"With his character, his leadership presence, his varied experience of working with great coaches over the past 15 years in the NBA, almost a decade worth of playing experience [and] playing with great players, great coaches, it was clear that Adrian was the right hire," Horst said.
Griffin will commence his first official stint of being a head coach by managing a competitive Bucks team that crumbled miserably in this year's playoffs.
Despite posting a league-best 58-24 record and establishing themselves as the favorites to win it all, Milwaukee collapsed in first round against a gnarly Miami Heat team in a historic five-game fashion, becoming the sixth team in league's postseason history to get outlasted by an eighth-seeded club in the opening round.
The failure saw Mike Budenholzer, after five years of being in service as the team's head coach, get dismissed. And as the franchise is looking to start from scratch and run it back with Griffin at front, it appears that he already got the positive support of their key players.
Team cornerstone Giannis Antetokounmpo reportedly endorsed Griffin to take over, and this support has further elevated with Grayson Allen, Joe Ingles, Jevon Carter, Meyers Leonard, MarJon Beauchamp and AJ Green pulling up on the introductory ceremony of their new mentor at the sidelines.
"I had an opportunity to reach out to all the players," said Griffin. "They are hungry, that's going to be our motto this year."
Inheriting a Milwaukee squad that is already equipped, battle tested and containing a perfect blending of two-way talent headlined by Antetokounmpo, Khris Middleton, Jrue Holiday and Brook Lopez, Griffin is ecstatic for this perfect chance to start his head coaching gig.
Griffin understands that the Bucks are already built and well constructed with the experiences and battles they've been through from the past few years. But as the new bench boss in town, he is looking forward to strengthening his relationships with all while continuing to promote that overall growth to his team.
"The foundation has already been laid," he said." "It's a strong culture. We have special talent on this team. This wasn't something where I was coming in to uproot everything.
"We're coming to build… This is a tremendous opportunity."