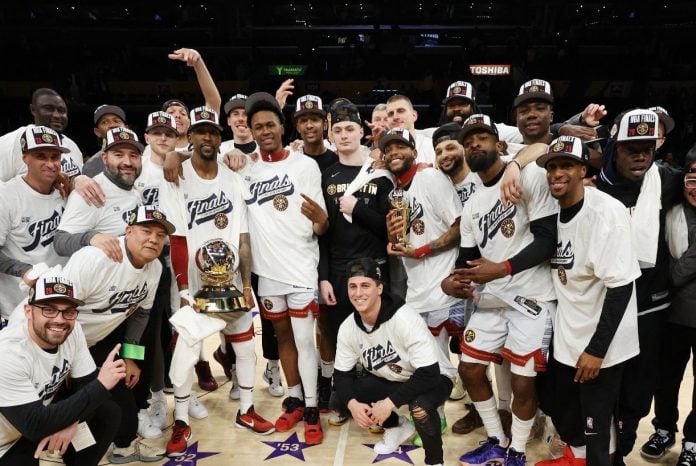 Following the intense battle between the Heat and the Nuggets in Game 2 of the NBA Finals, former NBA player JJ Redick shared his thoughts on the future of the Western Conference. In an appearance on ESPN's First Take, Redick boldly proclaimed that the Nuggets would be the team to beat for the foreseeable future.
"Regardless of what happens in this series, we are entering a phase where the Denver Nuggets will be the favorites in the Western Conference going forward for the foreseeable future," Redick stated confidently. "They have been the best team in the West this year, they went through a tough gauntlet to get to the Finals."
Redick's belief in the Nuggets stems from their exceptional core group of players. He highlighted the talents of Nikola Jokic, Jamal Murray, Aaron Gordon, and Michael Porter Jr., all of whom are either entering or about to enter their primes. With ages ranging from 24 to 28, these players possess a long runway for success.
"There's a long runway in Denver for this team to contend for titles," Redick emphasized. "And ultimately every team in the West is going to have to go through Denver."
Redick's prediction aligns with the impressive performance of the Nuggets throughout the season and their resilience in the playoffs. As the series against Miami heats up, it's clear that Denver's talented roster and their cohesive style of play make them a formidable force to be reckoned with.