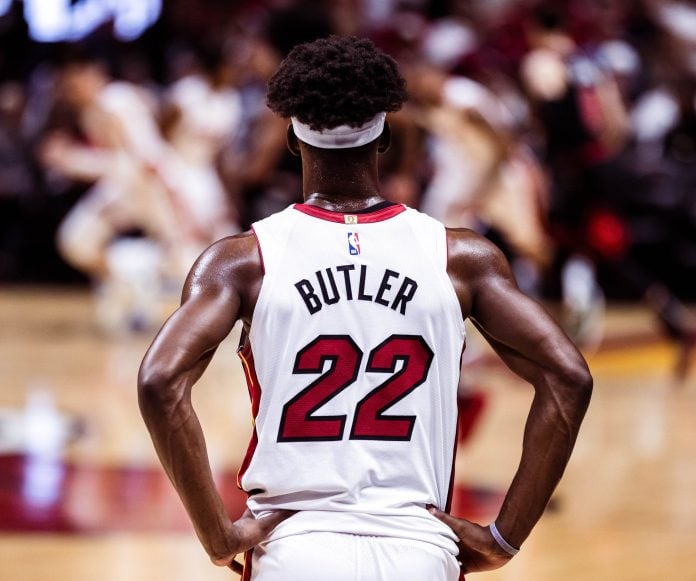 Despite the fact that no one barely favors them to pull the unthinkable, the Miami Heat moves inch closer to history after taking down the Denver Nuggets in Game 2 of the 2023 NBA Finals to even up the title series.
Slaying the giants has been the consistent storyline that they do dwell in on the nightly basis. The eighth-seeded club, powered by Jimmy Butler's inspiring leadership, has been defying doubts and expectations with their feet set on the game's grandest stage.
Asked what makes his Miami troops resilient amid the stacking odds, Butler aired a perfect answer that truly defines their culture.
"I just think nobody cares on our team. We're not worried about what anybody thinks," Butler said, who dropped 21 points and nine dimes to help the Heat on the Sunday victory. "We're so focused in on what we do well and who we are as a group—that at the end of the day that's where we fall back on. Make or miss shots, we're going to be who we are because we're not worried about anybody else. It's how it's been all year long and that's not going to change."
"That's what I think it is. I think it's the 'I-don't-give-a-damn' factor."
Boasting their trademark and robust culture, the Heat marched to the NBA Finals filled with blue collar people ready to work. Amid being the underdogs in all of their series, they show out with a competitive fight and remain glued to their identity.
As they are now heading back home holding the series momentum against Denver, Miami will still unplug themselves from the outside noise until they are finished from their ultimate job of fulfilling the greatest playoff run in league history.