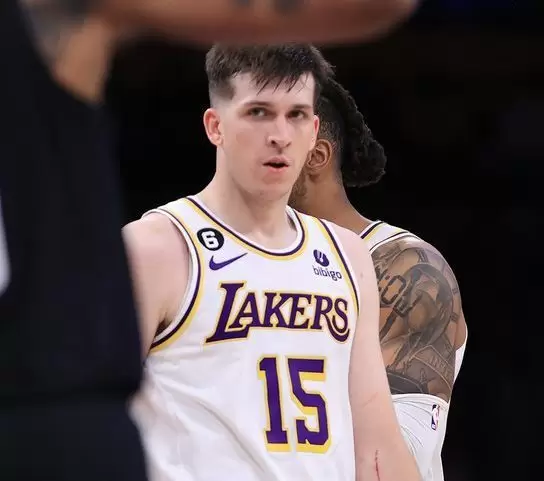 Anthony Edwards, Austin Reaves and Bobby Portis are slated to play for Team USA in the upcoming 2023 FIBA Basketball World Cup, sources told Shams Charania and Joe Vardon of The Athletic.
Per sources, the trio are the only ones who have committed to play for the program so far as team director Grant Hill is still continuing to construct the 12-man roster of their national squad.
Edwards, 21, is the promising franchise cornerstone of the Minnesota Timberwolves. Averaging 24.6 points, 5.8 boards and 4.4 assists in 79 games, he went on to grab his first All-Star nod this year and eventually lead his club to the NBA playoffs.
The rising star of the Los Angeles Lakers, Reaves dazzled fans with his undrafted story and offensive wizardry. This year has been a revelation for the sophomore guard as he helped the seventh-seed L.A. in marking an astounding Conference Finals finish while averaging 16.9 points, 4.6 assists, 4.4 boards and 44.3 percent three-point shooting in 16 total postseason games.
And lastly, the super bench spark plug, fan-favorite in Portis is expected to bring out his energy for the Americans in the international stage. Throughout 70 games, the Milwaukee Bucks forward/center tallied 14.1 points and 9.6 boards and shot 49.6 percent from the field. He emerged as one of the finalists on the 2022-23 Sixth-man of the Year plum.
Vardon reported back in March that Steve Kerr reached out to Desmond Bane and Jaren Jackson of the Memphis Grizzlies as well as Chicago Bulls' Alex Caruso about potentially playing for the United States in the World Championships this summer. It remains yet to be seen if they will indeed accept the offer of the first-time mentor for the U.S.
Team USA is set to suit up for five exhibition games before heading to the World Cup in the Philippines.
The Americans saw themselves landing in Group C of the tourney's Group Phase even before the draw started, being picked by the host country Philippines to play in their home soil – specifically in Manila's Mall of Asia Arena.
As such, they are slated to play New Zealand on Aug. 26, then face Greece up next on Aug. 28, and conclude the group-stage play on Aug. 30 against Jordan.
USA, the four-time gold medal winners in the FIBA tournament, is looking to bounce back from their program-worst seventh-placed finish last 2019 World Cup in China.