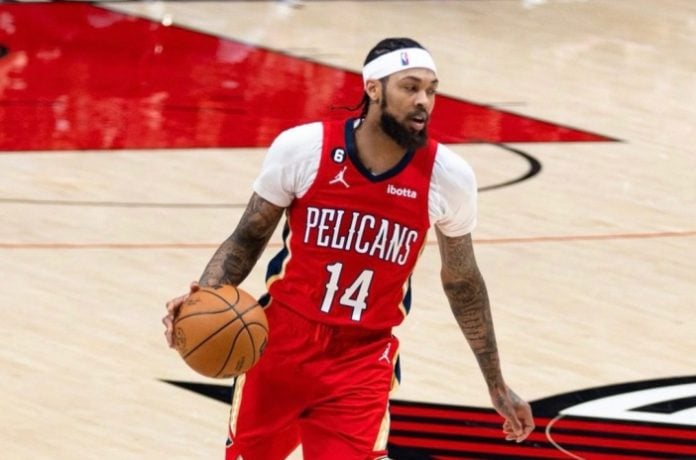 Brandon Ingram opened up his postgame availability on their Play-In loss ranting about what he believed was a missed foul call against Lu Dort.
"He touched my elbow, but it wasn't called," said Ingram, who finished with 30 points on the loss. "They let a lot of stuff go tonight. It's expected in the Play-In game, but I thought he got me."
Ingram was referring to his clutch play wherein he pulled up for a go-ahead three at the top of the key to bring the Pels back within one, 119-118, with 3.3 seconds left in regulation. Dort contested the star forward and appeared to touch his right elbow on the replays, and Ingram went on to complain after draining the long bomb.
If Dort was called for a shooting foul on the sequence, Ingram will gain the chance to tie the ball game with a bonus free-throw and keep New Orleans fighting. But instead, they went on to get hammered by OKC with a 123-118 gutsy road victory.
Ingram proceeded on to hurl some shade against officiating, noting that exaggeration is needed to get guaranteed from a foul call.
With the defeat, the injury-stricken Pelicans squad went home and capped off their 2022-23 season with such disappointment.
"I think you have to do a little extra to get a foul call nowadays," Ingram argued. "If you don't move out of the direction you're going in, or if you don't put your head back.
"If you don't do something crazy, they normally don't see fouls like that."
The NBA is yet to release the Last Two Minute Report of the Play-In bout between the Thunder and the Pelicans. As such, it is interesting to see the reassessment that will be made of Ingram's play.