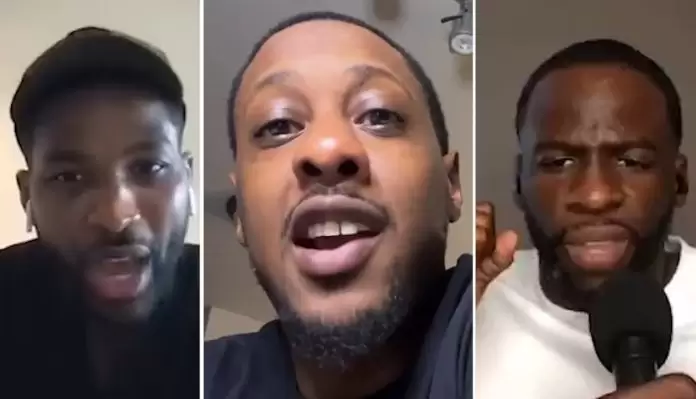 Tristan Thompson isn't amused with how Mario Chalmers described LeBron James recently as not a fearable player.
In his guesting on Draymond Green's podcast, Thompson went off against Chalmers and claimed that the guard could even have called James for a playing opportunity in the past in like of the recent criticism he made.
"That s— pissed me off … guys be on some sucka s—," Thompson said. "Mario Chalmers, at one point you were probably texting LeBron to get on a team and get a job … This is the best player you've ever been on the court with … Guys are retired and not playing basketball, now you want to talk s–t about a guy that you won a championship with?"
Chalmers played with James in the Miami Heat from 2010 to 2014 and they won two NBA titles, but his recent claim about the all-time great absorbed a mixture of reactions on his interview with Playmaker.
"Nobody fears Bron," Chalmers told Playmaker HQ. "Nobody's like, 'Damn, I gotta go play against Bron tonight.' Nobody said that. I don't know why, because I seen people be scared when they actually line up to him, but they're not scared thinking about that matchup.
"You hear anybody from that era talk about going against [Michael] Jordan, there's a fear," Chalmers continued. "So when you have people that fear a player then that tells you something different already. Jordan is just that guy."
It appears that Thompson will always got the back of James given the strong bond they hammered as past members of the Cleveland Cavaliers that went on to win the championship in 2016 in an epic fashion.