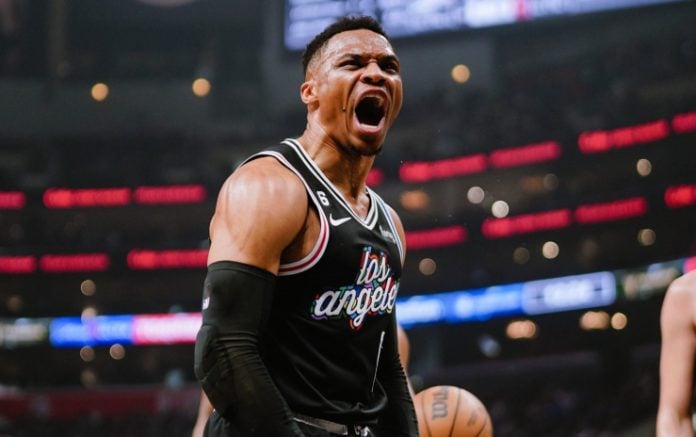 The Clippers bounced back after the loss against the Magic with the road win against the Trail Blazers (117-102).
Russell Westbrook was close to a triple-double in this game as he scored 9 points, grabbed 12 rebounds and dished out 10 assists for Los Angeles.
Clippers assistant coach Dan Craig who substituted Tyronn Lue in this game, talked about the impact that Russ had in this game.
"I thought he was out there and he was out point guard," Craig said about Westbrook. "He was getting us set, he was helping me getting guys organized, making sure hat we got into an action and just got the ball into PG and Kawhi's hands. Just in terms of orchestrating and running the show from the point guard position, I thought he did a great job."