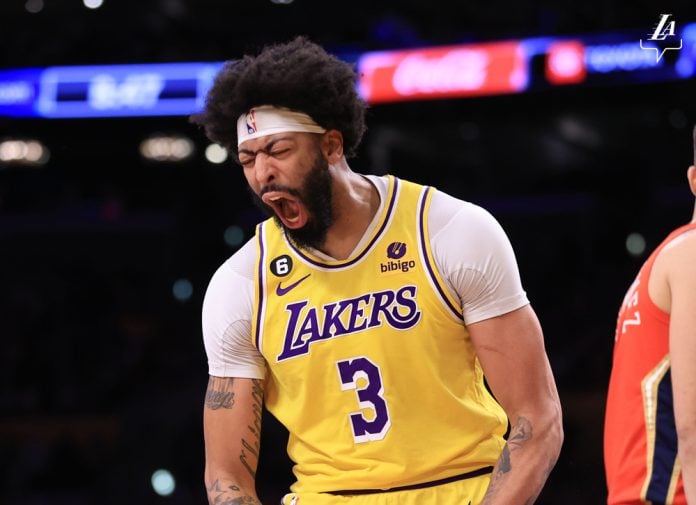 Anthony Davis dropped 35 points, leading the Lakers past the Pelicans on the road (123-108). The 30-year-old power forward took the game for the loss against the Knicks and wanted to recover in New Orleans.
After the game Lakers head coach Darvin Ham revealed what his message to Davis was and what he expects from the superstar on the floor.
"It was huge, man," Ham said about Davis. "I told him 'Go out there and make it happen. Set the tone.' Him being with Bron out, him being the ultimate tone setter, even when Bron is in uniform and in the lineup, A has to know that he has to be the one to spearhead and get us started in the right direction on both sides of the ball.
"Once tip off occurs, he's got to know that he has to be applying pressure on both sides of the ball to the opposing team night in and night out."