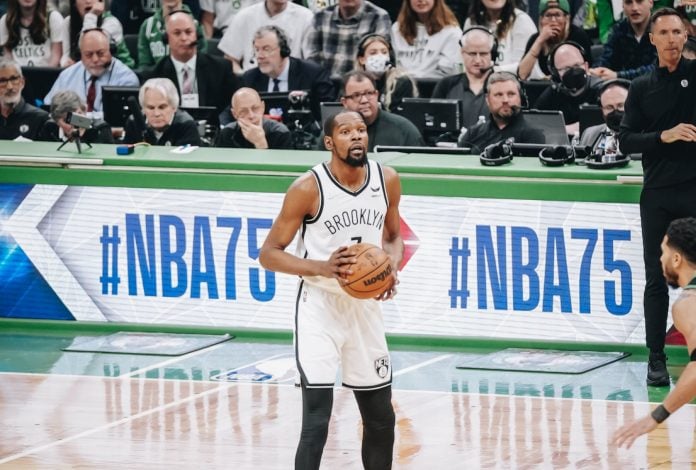 The Kyrie Irving trade sparked speculations about the future of his now-former teammate Kevin Durant.
While there are conflicting reports on whether the two-time NBA champion will be moved before the Feb. 9 trade deadline, Durant's own views have not been revealed.
The fact that he requested to be traded by the Nets last summer, indicate that KD could again request a trade if he is unhappy with the situation in Brooklyn.
Nets head coach Jacque Vaughn was asked about what he knows about Durant's plans for the future.
"I'm not going to speculate and get in Kevin's mind at all," he said, per Meghan Triplett. "Not going to try to do that. I'm going to coach this group [and] look forward to coaching them."
According to Vaughn, he only talked with Durant about the game. "We talked about the game and that is really about it," he said.