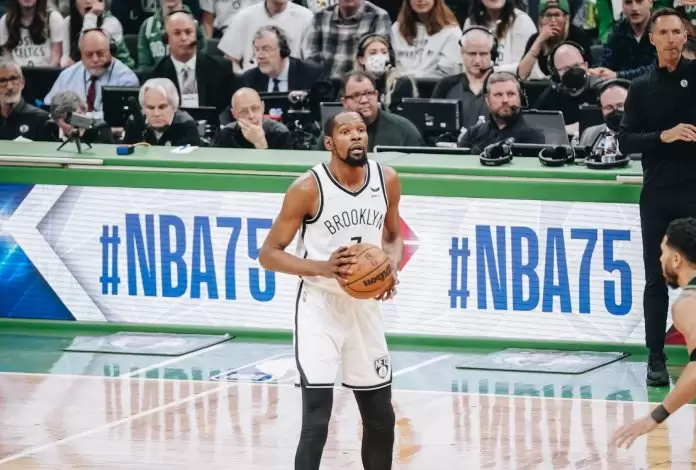 Last summer Kevin Durant tried to force his way out of the Nets by requesting to be traded. Team owner Joe Tsai played hardball and the two-time NBA champion ended up staying in Brooklyn.
In the wake of yesterday's blockbuster trade that sent Kyrie Irving to the Mavericks, new rumors started to float that KD might also be moved.
According to sports analyst Stephen A. Smith, indeed Durant is close to being traded and the team that is being mentioned as potential suitor is the Celtics. A potential trade would include Jaylen Brown.
"By the way I'm hearing that he's [Kevin Durant] on the verge of potentially being moved. Obviously we've all been speculating about that…that he may be moved. I'm hearing Boston is making some calls. Keep your eye on Jaylen Brown. Keep your eye on that," Smith said on ESPN's First Take, per Christopher Lavinio.
Interestingly, last summer after Durant's trade request, Boston was among the teams interested in the superstar and Brown was specifically mentioned as well.
Show comments