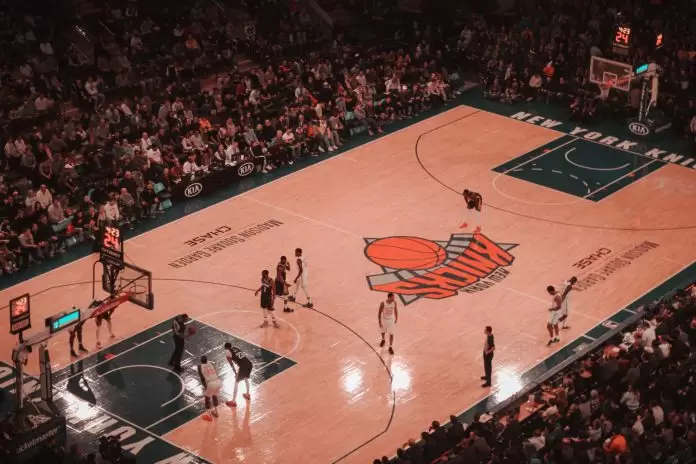 You might be aware that perhaps one of the most important sporting events in the world is NBA. Some see it as a moneymaker with lots of contracts, sponsorships, and deals for clubs. This game's enormous fan following, which has given rise to some of history's biggest names, is also pricey. For instance, the NBA reportedly earned more than $10 billion last season, something that had never happened before.
Official NBA collaborations are evidence that professional sports organizations frequently seek out partners in the sports betting industry in order to draw in more and more new fans. The NBA endorsement is the main source of their sizable financial statement. The best advertising firms can be found competing to join forces with a team and serve as its presenting partner. Because more than a billion people watch this sport's events annually, both online and physically, the advantages are enormous. The best review sites for online casinos listing casino sites in South Africa among many others now offer their users analyses on themed games and acknowledge them as fan favorites. Global brands open their wallets and make significant investments in everything from player sponsorships to jersey patches to name rights.
BetMGM
It is only recently that the NBA organization and the sports betting sector have partnered. Given the substantial overlap between both audiences, this is surprising. One of the most well-known online sportsbook companies, BetMGM, started working with the NBA. The agreement makes the operator, Caesars, and MGM Resorts the league's official partners for sports betting for both the NBA and WNBA.
Additionally, it enables BetMGM to have the right to a live direct stream for all events and trademarks. Additionally, data from the live streams are used by BetMGM to develop useful sports betting software, such as its present in-betting service for clients. Many journalists said that the three-year deal had a minimum value of $25 million. Even though MGM is currently unable to provide online casino games, they may do so in the near future. If so, fans who also bet at online casinos can benefit from the bonuses offered and further their love.
American Express
Since 1995, American Express has sponsored NBA leagues formally, and a year ago they agreed to contract renewal. They will maintain their status as the approved card for both the men's and women's leagues under the original agreement. Additionally, 2K mobile stores are where American Express users can buy NBA 2K23 games, launched at the beginning of September. They even had the opportunity to pre-order the game. They can now benefit from a VIP subscription to the 2K series of video games thanks to this. The banking institution with New York headquarters continued the "Jersey Assurance" campaign that it had launched at the commencement of the contract.
Up to a year after purchase, buyers can sell or exchange their NBA or WNBA uniforms here. Some of the scenarios under which their cardholders can trade include when their preferred players switch teams as free agents, trade partners, or teammates. Between 2005 and 2010, negotiations between the two institutions came to a standstill.
The Nets, Lakers, Bulls and Jazz are presently sponsored by the bank as its official cards.
2K Sports
Take-Two Interactive's 2K Sports, which was established in 2005, has served as the NBA league's official gaming partner. The two's collaboration gave rise to the video game simulation NBA 2K.
It was released in 2017 and is accessible as a series for users and fans. The NBA 2K League is where gamers may take advantage of a variety of activities, such as buying players, managing a team, and collecting. Due to the sponsorship agreement's enormous success, they also decided to extend it by another seven years, which would have cost over $1.1 billion. Additionally, the NBA 2K League is accessible as an eSport competition with a separate team.
Nike
Nike joined the NBA as a partner in 2015, but the partnership did not start until the 2017–18 campaign. The sports apparel business outbid its rival, Adidas, to serve as the partner for all on-court attire throughout the season. The financial commitments were reportedly worth almost $1 billion at the time, a significant increase from the prior agreement with Adidas.
As part of the agreement, the clothing company will supply shooting t-shirts, warm-up gear, and jersey sets. It will be in effect for eight years, but there is a chance that it will be extended. For the first time, Nike's emblem will be on every piece of gear, in contrast to past agreements involving Adidas and Reebok.
In addition, Michael Jordan, a former NBA standout and Chicago Bulls player, inked a hefty contract with Nike. The icon presently collaborates with them on his Jordan Sneakers shoe line, the largest sneaker deal in history, which has brought him over $100 million. It is not the first agreement between the two companies; in 1992, the NBA obtained marketing rights with Nike. It includes a "Want it All" TV commercial that catered to supporters in America and Europe. Adidas had previously declared that it would no more support the NBA, arguing that it would instead spend money on new merchandise and athletes. This brought an end to the 11-year cooperation that had begun in 2006.
Caesars Sportsbook
Another respectable sportsbook is Caesars Sportsbook, which also supports the NBA. They declared that they secured a deal to advertise their sportsbook and mobile app throughout Philadelphia 76ers home games. The sports betting website became the Cleveland Cavaliers' sponsor as a result of this deal.
The league's association with Caesars may be a result of the company having some of the greatest online casino reviews that players can access. It started putting the team's logos up in its physical locations. Caesars became the NBA team's official casino partner as a result of this agreement. Additionally, Caesars will be permitted to host prominent events to advertise its NBA sports wagering business at all Devils home games.
Final Thoughts
More endorsement and sponsorship agreements are anticipated to be announced soon. New, talented players are emerging, and the audience is growing. Thanks to technical advancements, sports fans may now watch live games on their smartphones. Advertising companies are utilizing sponsorship agreements to open up a channel for luring audiences and enthusiasts with inventive social media adverts.