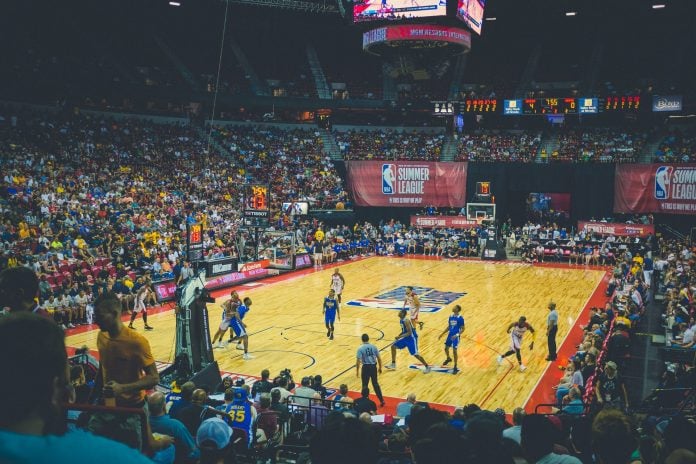 The 2022-23 NBA season is here and we have enjoyed some epic pre-season action already. The long, 82-game slog is about to start and we can all start making predictions of who we think will gain those playoff spots or top the divisions in both conferences.
If you are a gambling fan and want to get NBA odds and betting lines with these predictions, strap yourself in! We are going to do a deep dive and give you our thoughts on who we think is going to top both conferences, and all six NBA divisions – enjoy!
Eastern Conference
The Eastern Conference has been growing in strength over the last few years. This year, it's really difficult to tell as we have all the top teams currently at full strength with their superstars in action.
Conference contenders include Boston, Brooklyn, Philadelphia, Milwaukee, Miami and Denver. Really, depending on how things progress, any of these teams could top the East at the end of the regular season. The crazy thing is, that's over half your playoff spots and we haven't even mentioned teams like Chicago, Cleveland, Atlanta and Toronto!
Atlantic Division
The Atlantic Division is stacked and we can easily say that the top three teams should be Boston, Brooklyn and Philadelphia. New York are likely to finish last here, but Toronto could be a wildcard and are still an incredibly tough team. We feel that Philadelphia will top this division – however, Brooklyn need time to gel with Simmons, while Boston could be unsettled due to loosing Udoka for the season.
Central Division
Another no-brainer here for the Central Division – Milwaukee first, Cleveland second and Chicago third. Giannis and the Bucks will be looking to dominate and make another run for the chip to prove their previous title wasn't a fluke. Cleveland are much stronger now with the addition of Donovan Mitchell, while Chicago are lagging behind somewhat due to the continued absence of Lonzo Ball.
Southeast Division
This one could be interesting but we expect the Miami Heat to top the division. They haven't really made any drastic changes and should still be a stifling defensive menace. The main contenders should be Atlanta, with their new lineup of Trey Young and Dejounte Murray. Other players like Hunter have had a pretty sound preseason too and should help push them to the first or second spot. We expect Orlando to finish last, while Washington and Charlotte should be in similar positions and are relatively evenly matched.
Western Conference
Like the East, the Western Conference is pretty stacked now. Top contending teams include the Nuggets, Warriors, Clippers, Suns and Grizzlies. Realistically, it's expected that one of the first four teams mentioned will top the conference. Our money is on the Golden State Warriors – they still have an incredibly strong roster and everyone underestimates them at their peril! However, the Suns could have another huge season, and Denver with their full-strength team could also be right up there at the top!
Northwest Division
We expect the Northwest to be contended between the Nuggets and Timberwolves, with Portland maybe getting in the mix. Denver will be looking to make a strong push with their full-strength squad, including Jokić, Murray and MPJ, while the Wolves should be looking to impress with the addition of defensive powerhouse Rudy Gobert.
Pacific Division
This division is really interesting and a case could be argued for one of four teams. GSW are the reigning champs and they should really still be phenomenal. As should the Phoenix Suns – they will have a chip on their shoulder after being humiliated by Dallas. We can't forget about the two LA teams, either, with their big duos of Davis and LeBron, and George and Kawhi. We give the edge to the Warriors, though – their young core has gained real experience and players like Poole and Wiseman should only improve.
Southwest Division
Last but not least, we have the underwhelming Southwest. Dallas and Memphis should really be up there but the Pelicans will be an interesting watch too. Zion is back playing and they have Ingram and McCollum. Perhaps they could do much better than people expect? We don't expect too much from Houston, and San Antonio are essentially tanking for Victor Wenbanyama, so they might not even win a game!
There you have it! Only time will tell if any of these predictions hold true. As always, injuries, hot streaks and trades can make a huge difference and totally change the outlook of some teams!