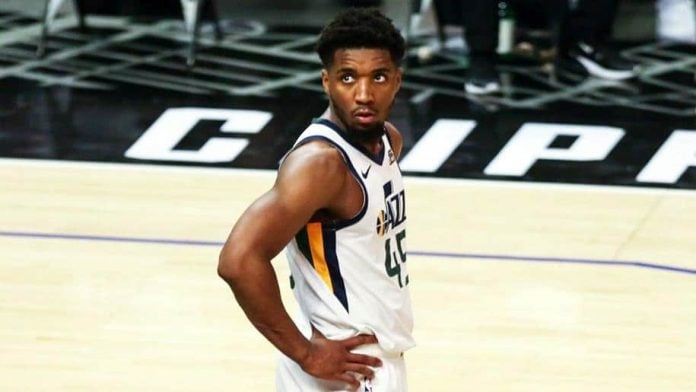 Many expect Donovan Mitchell to be traded by the Jazz at some point this offseason with the Knicks being the most likely destination.
However, it's not a given. According to a new report, Utah has a couple of offers for the 25-year-old shooting guard from teams other than the Knicks that they like a lot.
"I was told by a source that the Jazz actually have a couple of offers, that I was told are from other teams outside of NY that they like an awful lot…" Utah sports radio host Spence Checketts told Jazz reporter Andy Larsen on ESPN, per New York Basketball on Twitter.
Listen to "Andy Larsen on the Jazz TV deal, Donovan to NYK(?) + more" on Spreaker.
This past season Mitchell averaged 25.9 points, 4.2 rebounds and 5.3 assists in 33.8 minutes per game. He has spent his entire NBA career – five years – in Utah.