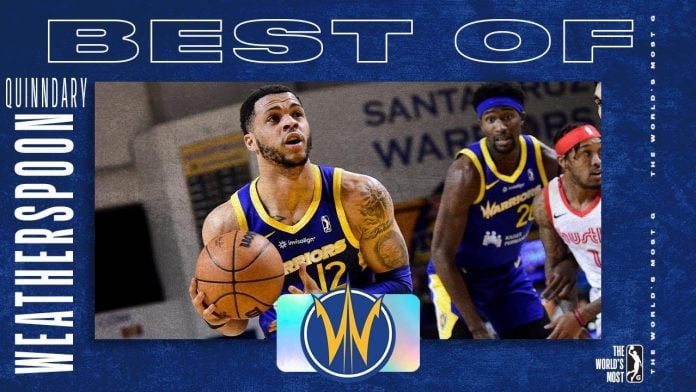 According to Michael Scotto of HoopsHype, the Quinndary Weatherspoon signed a two-way qualifying offer with the Warriors for the 2022-2023 NBA season.
The 25-year-old shooting guard split this past season between Golden State and the Santa Cruz Warriors. He appeared in 11 games for the Dubs averaging 2.7 points, 1.3 rebounds and 0.5 assists in 6.6 minutes per game.
Weatherspoon was the 49th overall draft pick by the Spurs in 2019. He joined the Warriors in December, 2021.