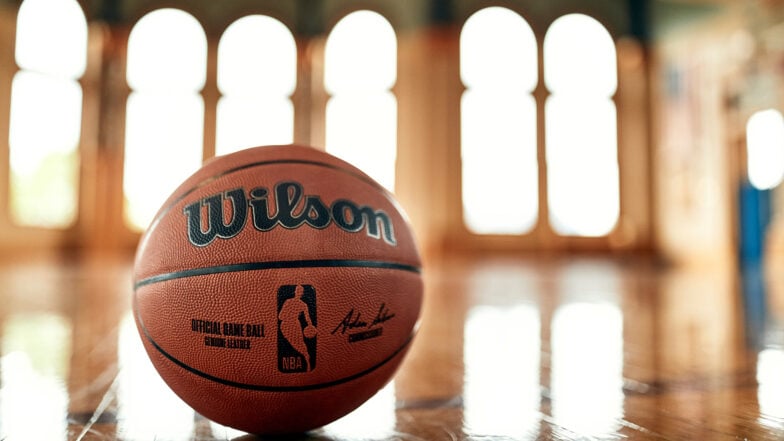 Looking to binge-watch some great features on Basketball for the weekend? this is the article for you. If you're a B-ball lover, you know the legends, like LeBron James, Shaq, Jordan, and many international stars. Each of them carried the burden of failure to become the success stories we stream today. 
In this list, we have the best western movies Netflix has to offer. These picks get us pumped up to shoot some hoops.
These features excite us to be the next Kobe or simply make a festive weekend of binging. Now's the time to dunk these options in your watchlist, as we share the best basketball movies and series on Netflix to stream.
Space Jam (1996)
If you're looking to channel your love for cartoons with the love for basketball, this timeless classic is the one to stream. This movie Space Jam is what you get when you mix the humor and characters of Looney Tunes and the basketball world. Bugs Bunny's team 'Monstars' partners up with the legendary player Michael B. Jordan to play the most legendary game in history. 
This epic comedy has an IMDb rating of 6.5/10 and has over 7 nominations with 5 wins. The movie also features Wayne Knight, Theresa Randle, Bill Murray, and many others. In 2021, we saw the release of its second edition Space Jam: A new legacy but it was not worth recommending. 
Amateur
To everyone who thought getting drafted for the big leagues is easy, this is the pick for you. Amateur is a Netflix original that shows the struggle of a young basketball player who goes through tough family challenges to pursue his dreams. The movie unmasks the harsh realities of basketball and high schools. 
The movie has an IMDb rating of 5.9/10 and features Michael Rainey Jr., Tekola Cornetet, Hanna Longo, Walter Anaruk, and many more. It may not be a true story, but it is relatable to the stories of many undiscovered athletes in school. 
High Flying Bird
From the writer of the Oscar-winning movie Moonlight comes a high-rated basketball flick. The movie High Flying Bird revolves around the story of a sports agent who finds himself fighting the battles between the league and the players. With everything on the line, he has 72 hours to execute his strategy that could change the world of basketball. 
The movie features Andre Holland, Melvin Gregg, Eddie Tavares, Farah Bala, and many more. It has an impressive IMDb rating of 6.2/10 with 7 nominations. It is a great choice if you are looking to understand the political side of basketball.  
Semi-Pro
If you're into classic, comedy, and basketball, this is a 'must-watch' for you. The movie Semi-Pro revolves around 3 players' dreams to be in the NBA, which get struck down due to losses. The three men set their team and challenge the pros for a chance to fulfill their dream.
This comedic piece features Will Ferrell, Andre 3000, Woody Harrelson, Will Arnett, and many more. The movie has an IMDb rating of 5.8/10 and has received 7 nominations with 1 win (Best Sports movie). If you want a laughter-filled weekend, this must be on your watchlist.  
Basketball or nothing
The best basketball stories start from the high-school teams who later grow to the big leagues. Our next pick Basketball or nothing is about the Chinle High School Basketball team and their struggles. This docuseries takes place in Arizona which is shown to be overpowered by drug abuse, alcohol, and suicides. 
The teenagers turn to Basketball as a way of channeling those urges and growing. This Netflix original documentary has an IMDb rating of 7.4/10.
Wolves
For those who love to see the underdog and their struggles, this must be on your watchlist. The story 'Wolves' is about a young Anthony who is accepted at Cornell University because of his good grades, athleticism, and popularity. However, he comes from a troubled father who torments him and struggles with a drinking problem. The mother tries to fulfill the emotional absence and help her son qualify for the big leagues. 
The movie has scored an IMDb rating of 5.7/10. It is an epic portrayal of family challenges and the adversity faced to pursue the dream of playing basketball. 
Conclusion
Netflix's library has many exceptional basketball movies to stream like Iverson (2014), One in a Billion (2016), My MVP Valentine (2002), The Carter Effect (2017), and many more. Keep in mind that some of the flicks are planned to leave Netflix soon, so you better make the most of it. 
Our list is packed with features that are comedic, tragic, inspiring, and motivating. This weekend, dunk your outings and plans and play your favorite streaming site for some sweet basketball-binging experience.
Show comments