Sagaba Konate, once a starting center for West Virginia (2016-2019), is playing his last games of the season with PAOK Thessaloniki in the Greek Basket League. The 6'7" big from Mali, who grew up playing soccer and took up basketball in 2014, is a man of few words. Carrying the reputation of a prolific shot – blocker, Konate went undrafted in 2019, quite predictably and despite averaging 13.6 points and 8 rebounds over 8 games in his third year as a Mountaineer.
The Bamako native signed with the Toronto Raptors as an undrafted free agent the day following the 2019 NBA Draft. He only appeared in eight games for West Virginia in the 2018-19 season, due to a significant right knee injury. His management of the injury became a controversial topic, as multiple MRIs revealed no structural damage and head Mountaineers coach Bob Huggins made some controversial remarks that had an impact on fans and local news outlets alike.
The Raptors put Sagaba Konate on an "Exhibit 10" contract, which is essentially a one – year deal for the minimum salary and an invite to camp, where the organization has the option to give him a two-way contract and assign him to the G-League or place him on waivers. Eventually, the latter scenario materialized. Konate was waived and then added to the roster of the franchise's NBA G League affiliate, the Raptors 905.
Another injury, a metatarsal fracture in the preseason, held him back again, until he returned in January 2020, displaying only 4.7 points and 2.2 rebounds per game. On August 20, 2020, he signed with Spanish Casademont Zaragoza, but just a few months later PAOK Thessaloniki picked him up. It was with the Greek side that the Malian center registered his first full season on the pro level, averaging 6.9 points and 4.4 rebounds in 18 regular season games. As PAOK do battle with AEK Athens for a semifinal spot in the playoffs, Konate seeks ways to prolong his team's course as much as possible. At the same time, the 24-year-old center is using the 2020-21 campaign as a learning experience.
TalkBasket.net caught up with Sagaba Konate some weeks ago to learn more about his West Virginia days (including the much debated about injury) and the NBA goal, which has been put on temporary hold.
Q: How was your initiation to basketball at the age of 14, after having played soccer for all your life?
A: It was a challenge tough for me, but I'm a quick learner.
Q: How were things in Zaragoza?
A: It was good. They had to do what they had to do, but that's the business side of things. I learned lot because the game out here in Europe is totally different than in the US.
Q: How did PAOK come along?
A: PAOK was a unique opportunity and I said "why not?". It's a great team with big history.
Q: What have you figured out so far?
A: It's more about the tactic of the game. You have to move in smaller spaces.
Q: What do you make of the Greek League?
A: We're playing good, having gained a momentum and playing together. We had a lot of changes with our new coach. It's always a challenge because we're learning so much stuff, especially me, who haven't played in the Greek League before. I have to be a sponge.
Q: What's the main detail that coach Lykogiannis emphasizes on?
A: Be aggressive on defense and offense. I just have to be myself, as I always have. If I manage to do that, I will be playing very well. I just have to figure out the way to be myself all the time.
Q: You were on an Exhibit-10 contract with the Toronto Raptors. Was it what you expected back then or did you aspire to something more?
A: Yeah, I expected more because my standards are always high. It was an opportunity for me, which I took. It wasn't what I wanted, but I obviously have to work more. Right now, I'm just focusing on where I'm at. I want to keep improving and show that I can play in the NBA. I know that I can play there. After all, I am 23, still young, still learning. I will definitely try the next Summer League, if all goes well.
Q: Did you get the impression that you were undersized for an NBA big?
A: Being undersized didn't really matter to me. What matters is how I approached the game and how I played against 7-footers. There was no difference between us, just the height.
Q: Are you trying to adjust to both the 4 and 5 position?
A: Yes, right now I'm playing at 5, but I feel like I can also play at 4. I can shoot the ball. In college, I didn't really know how to shoot. We had other people for that. So, I was just doing my job as a sophomore and as a freshman, like I was supposed to. My job was rebounding and blocking shots. So, I had that type of game, but I hadn't been put in a situation to use it.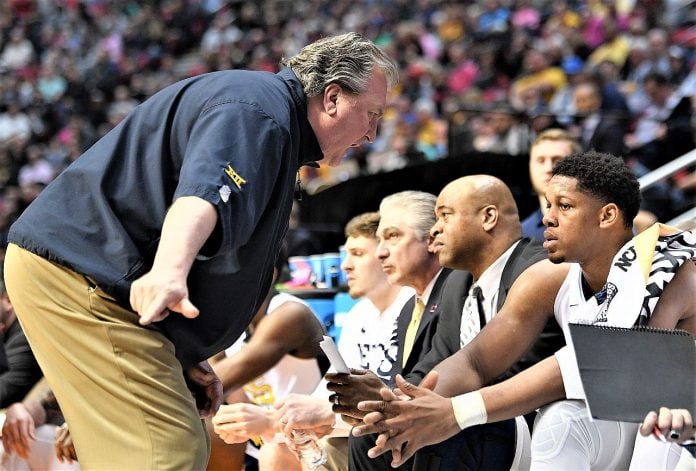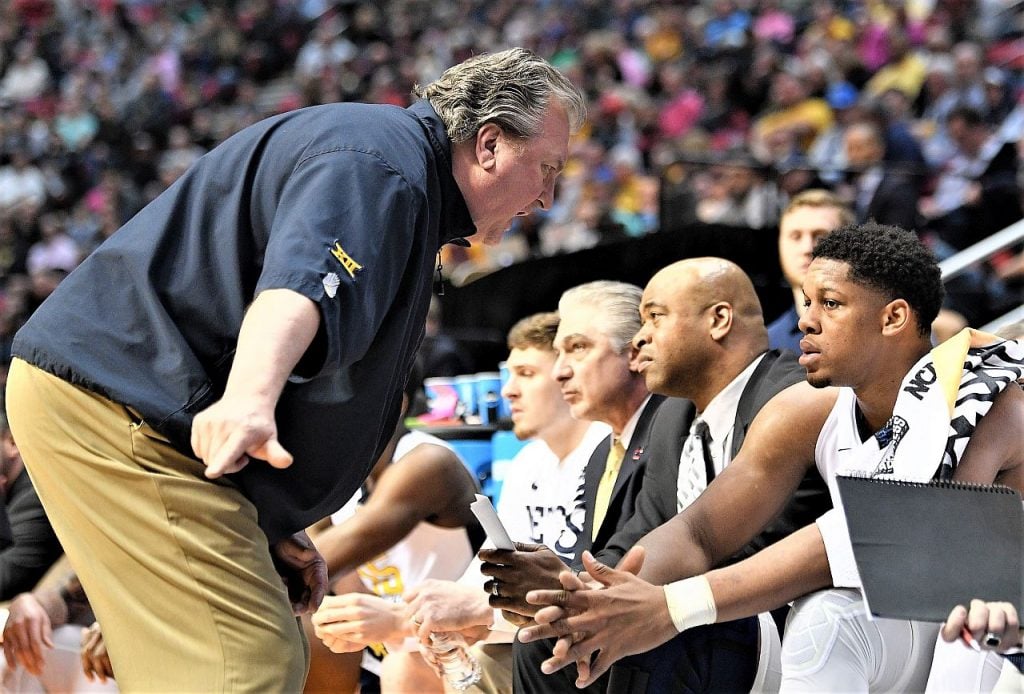 Q: In your third year with West Virginia, were you hurt by comments saying that Sagaba Konate is sitting out for no good reason, implying that you were not really injured?
A: A lot of people said that, also in the media. There was no communication with West Virginia. I was actually hurt and that's why I didn't play in the Summer League. I was sitting out in order to be at 100%.
Q: To what extent did college basketball prepare you to become a pro player?
A: A lot, physically and mentally, because it's a big transition. You have to get used to keep learning. It helped me, especially where I am at, defensively. That's my strength.
Q: How did you get along with Bob Huggins at West Virginia?
A: Coach Huggins was great, he's a Hall of Famer. He taught us to be tough. He has the same toughness as Rick Pitino when they're coaching. They are both hard on their players, but at the same time they're always present when they need them. When I was at West Virginia, coach Huggins used to bring some history about Louisville and their games.
Q: Did you talk to him before entering the draft?
A: Yes, we had a discussion, but he didn't really give me any advice or anything.