The NBA and NBPA have announced an agreement regarding the start of free agency this summer.
Teams can begin negotiating with free agents on Aug. 2 at 6 p.m. ET.
A moratorium period will begin at 12:01 a.m. ET on Aug. 3 and will continue through Aug. 6 before teams are then allowed to begin signing free agents on Aug. 6 at 12:01 p.m. ET.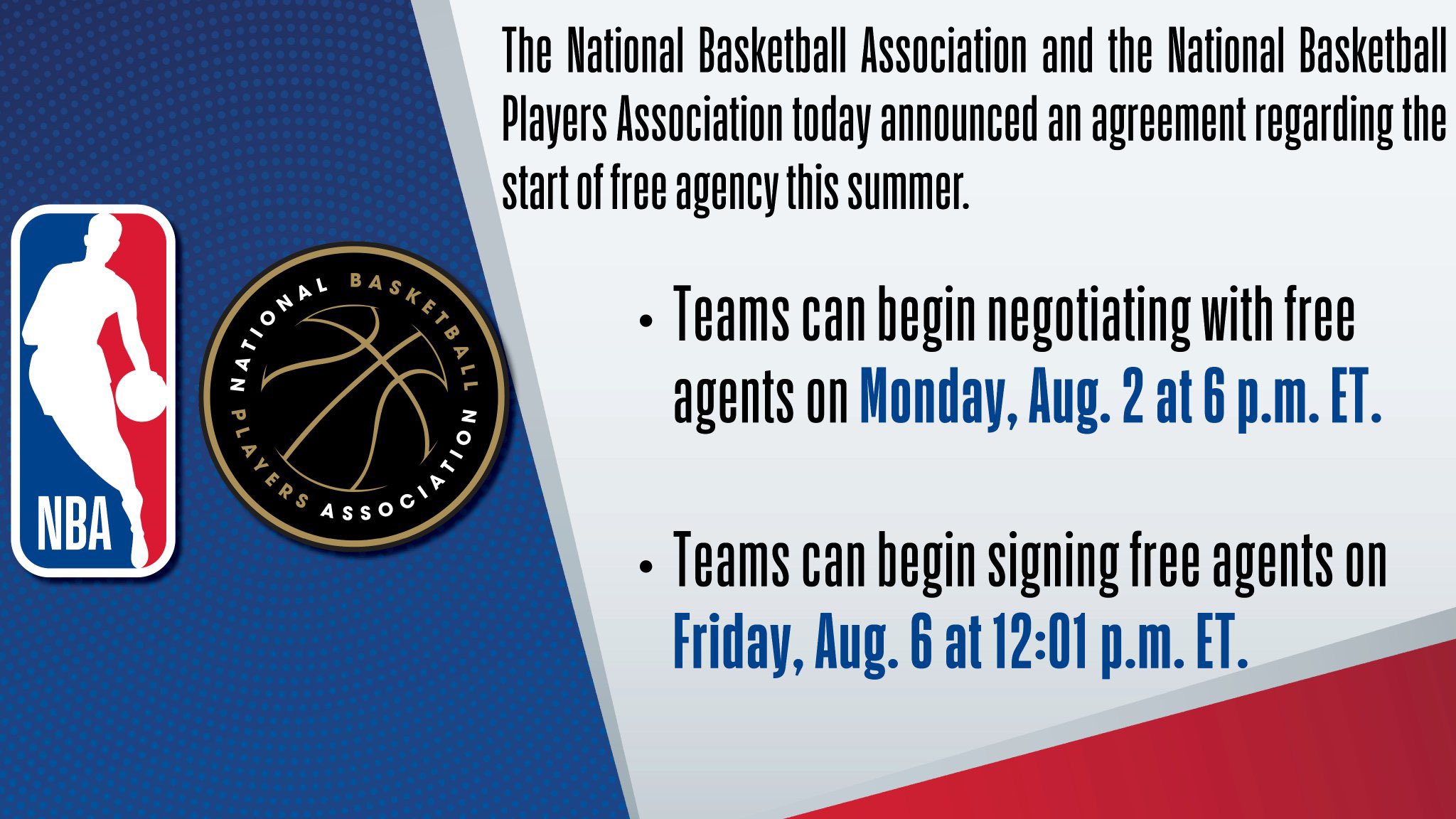 Kawhi Leonard (player option), John Collins (restricted free agent), Lonzo Ball (restricted free agent), Kyle Lowry, DeMar DeRozan, Mike Conley, Dennis Schroder, Victor Oladipo, Spencer Dinwiddie (player option) and Jarrett Allen (restricted free agent) are expected to be some of the top free agents available this summer.
The NBA's calendar will be pushed back about a month this offseason due to the new season structure this year.
Last year, negotiations with free agents began at 6 p.m. ET on Nov. 20, with signings permitted starting at 12:01 p.m. ET on Nov. 22.
That was a shorter window than usual for NBA free agency, which typically has about a week between the start of talks and the beginning of signings.
In March, the NBA announced the dates for the 2021 draft combine (June 21 to June 27), draft lottery (June 22) and draft (July 29).