The Los Angeles Lakers went 7/26 in transition opportunities during the Game 1 loss of the NBA playoffs in Orlando. Transition opportunities are fastbreak opportunities or easy baskets that are created off a rebound or turnover as quickly as possible. For a team like the Lakers that struggles to create offense in the half-court, this is not good.
The Lakers will not get back Rajon Rondo soon. What that means is they cannot get the ball out of the aging LeBron James' hands and put him on the wing. James does not have a threat to be able to score on the wings when he is leading the fastbreak. If the Lakers don't get those easy baskets in this series then that will create nightmares for the team.
Anthony Davis remembers when Rajon Rondo helped the New Orleans Pelicans upset the Portland Trail Blazers in 2018.
"Rondo was huge for us," Davis said Sunday when asked to reflect on that series. "Able to break down their offense and their defensive schemes and kind of even the odds on the floor during that series. So he was a big part of it."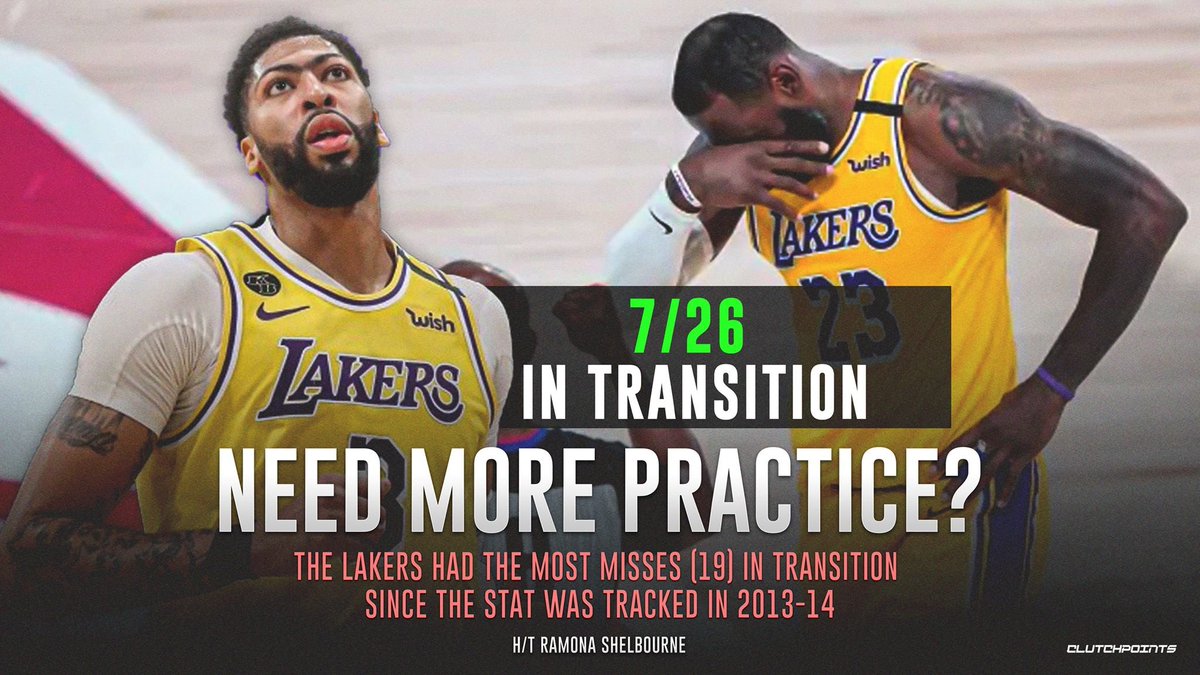 Rajon Rondo is not coming back anytime soon for the Lakers in the NBA playoffs. They will have to rely on their bigs in JaVale McGee and Dwight Howard running down the lane to get the maximum efficiency in transition. Adding Kyle Kuzma to the starting lineup along with Anthony Davis will mean shooting in transition also.