According to early unconfirmed reports coming from Lithuania, Rudy Fernandez got attacked by a Lithuanian fan after the game in Kaunas.
According to early unconfirmed reports coming from Lithuania, Rudy Fernandez got attacked by a Lithuanian fan after the game in Kaunas.
The incident occurred outside the arena, when Real Madrid squad was heading to their bus. According to Lithuanian media, one of the Macius twins headbutted Fernandez outside the arena and as a result there was blood, but it's uncertain if it was Rudy's or the assailant's.
Here is a photo of Fernandez shortly after incident, as posted on twitter by @Currillo88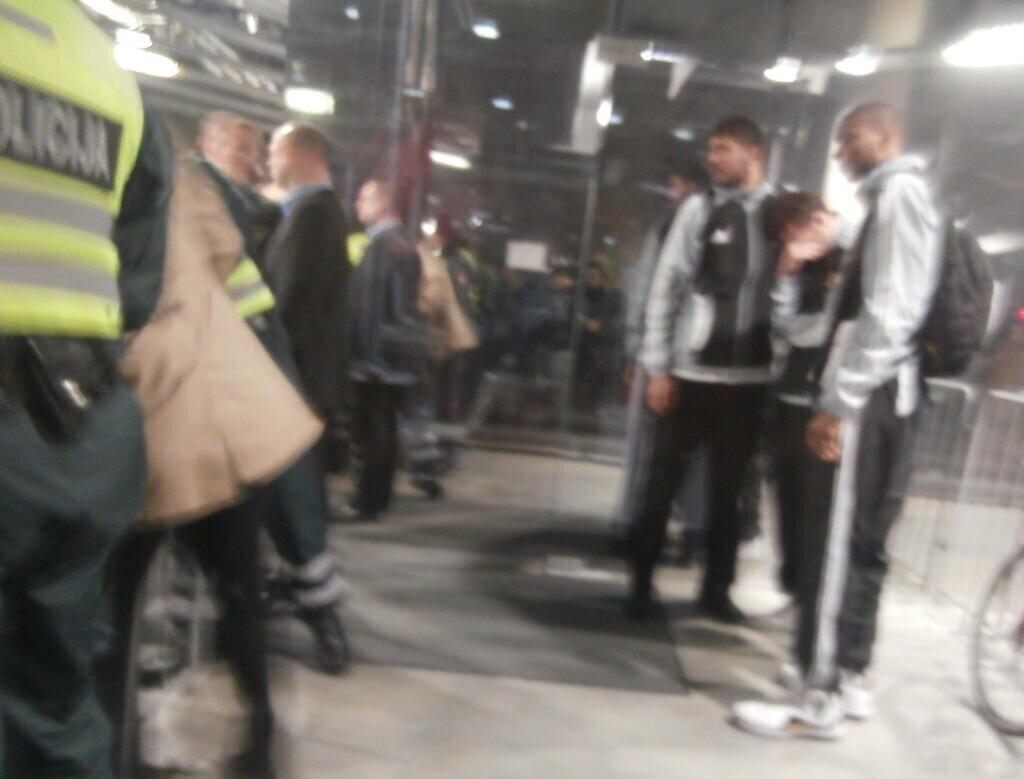 The Macius brothers are well-known cult figures in Lithuania, as they have a thing for basketball and tattoos and have only recently received the Lithuanian citizenship, as they were originally Latvian-born.
You can read more about Macius brothers in this article by the excellent Euro-Step.net blog
As you can see from the image below, the assailant (whichever of the two brothers it was) obviously has problematic frame of mind and this incident, although very common in countries such as Serbia and Greece and even Turkey, is atypical of Lithuanian mentality and sporting culture and should be seen as a singular, unpleasant truth to be told, incident.
In fact, Zalgiris has unofficially said that they will ban the two brothers from the Zalgirio Arena for life.
However it was not surprising for many people, including TB, who almost two months ago had written an article about the circumstances which eventually lead to tonight's incident. We will just quote the last paragraph of said editorial.
Last week Euroleague sent a letter to all clubs with a list of all fines against clubs, calling them to take actions to stop the phenomenon. But if the Euroleague itself doesn't take action against Rudy Fernandez and some vigilante Zalgiris fans (or even players themselves, as we've already had Batum's example) feel they have been wronged and take matters in their owns hands, who will be to blamed then?
So Rudy's own actions in that early January first leg in Madrid, created a hostile environment for him in Kaunas, with fans threatening him online about his upcoming visit, and when the visit finally realised, putting up obscene banners in the arena, as seen in the photos below.
It comes to prove once more that serious organisations should start taking things more serious and have strong disciplinary mechanisms for every instance, instead of giving a wrist-slap and indirectly endorsing such behaviours and the sequential vendettas.
Human psyche is too unpredictable to not be dealt with in a strong and emphatic fashion and there will always be people resorting to violence, either be it one of the Macius brothers or even players themselves, as seen in the video below, especially under emotional duress.
UPDATE. Euroleague has already opened an investigation into the incidents. All the information will be forwarded to the Euroleague Basketball Disciplinary Judge for immediate investigation