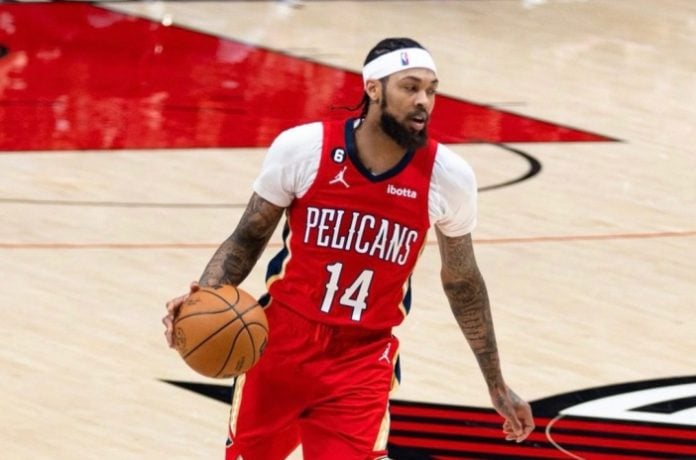 According to Christian Clark of New Orleans Times-Picayune, the New Orleans Pelicans are planning to postpone contract extension discussions with Brandon Ingram until next summer.
Ingram, who has two years remaining on his five-year deal signed in 2020, is set to earn $33.8 million this season and $36.0 million in the next.
Both the Pelicans and Ingram have agreed to this strategy with an eye on increasing his potential earnings. If Ingram secures a place on the All-NBA team in the upcoming 2023-24 season, he becomes eligible for a "Supermax" extension.
This would allow him to sign a five-year contract starting at 35% of the salary cap, significantly boosting his future financial prospects.
Ingram's performance last season, where he averaged 24.7 points, 5.5 rebounds, and 5.8 assists in 34.2 minutes per game, solidifies his status as a key player for the Pelicans.