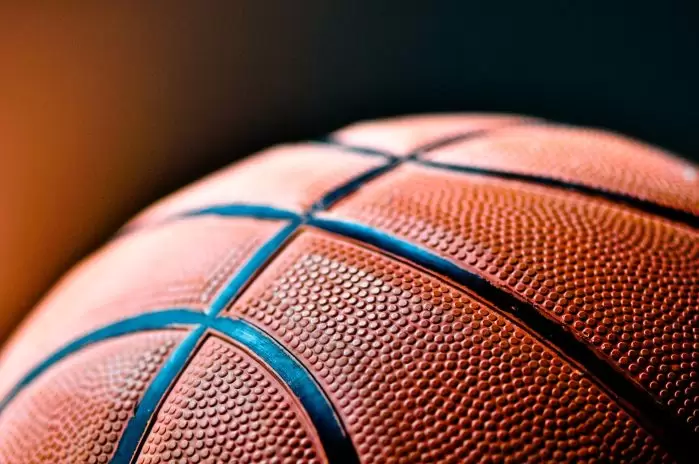 Basketball is a fast-paced game predominantly famed for exciting teams from the NBA and its synergy with street fashion and high-end urban lifestyles. But, can you make a decent amount of money from betting on NBA betting sites? We review some of the best and most common bets available on basketball matches from the best nba betting sites ranked here.
A Wealth of Markets
The first attribute to consider and appreciate is that basketball offers a lot of different markets for bettors to put their stakes on. The bigger games from the NBA and from Europe will feature the most markets like the result (moneyline), point spreads, and performances on whether specific players will score X amount of points. However, it's not just about the domestic product from the US. Most good betting companies take bets on a lot of basketball competitions, the FIBA World Cup, the WNBA (the women's league in America), the NBL from China, and even the Brazilian FBL. There's a lot to get excited about and almost always an opportunity to bet on basketball.
Call your Moneyline!
One of the most simple and efficient basketball wagers is that of the money line. Despite its unusual name, this is simply picking the result. If you think the LA Lakers will win and they do, you get the winnings. Simple. While a single correct result might not result in masses of winnings (unless you've correctly bet on a massive underdog) these types of bets are often used in multiples to accumulate odds and enhance potential winnings.
Over and under bets
Another very appealing bet type for basketball games is the over and under wagers. You could be a massive Seattle Storm fan and appreciate that the team isn't nearly as good after Sue Bird retired in 2022. As a result, there's no way they'll score as many points going forward. Sportsbooks tend to offer a set value on a team's score and take bets on whether you think they'll exceed it or not. Let's say they're offering 167.5, you can bet on how you feel they'll perform. It's worth noting that for some markets sportsbooks do not always offer both options. I.e. if a team is consistently missing in the paint, they are unlikely to allow you to bet under 80, moreover, they'll give you good odds for them to beat it.
Point Spreads?
When you navigate yourself to a basketball market on a sportsbook platform one other very common bet is the point spread option. It could be that you think the Vancouver Bandits will overcome the Calgary Surge in the Canadian EBL but it'll be a tough contest. You might find odds for +3 them to do so, meaning that as long as they win by four points or more, you'll win. The more outrageous you make your bet, the more lucrative your odds will be. Spreads can come in a few different guises but this is the crux of it, some sportsbook operators enjoy them more than others, i.e. SpreadBet specializes in them but others may only host them in passing.
Specific player betting
While browsing through all the markets you might come across a player you like but doesn't play for your team. No problem! Instead of profiting from them winning you back the player as an individual if your wish. LeBron James is a good example as he's very good even if his teams throughout the years haven't been amazing. All good sportsbook companies offer individual player markets like whether they'll score over X amount of points, rebounds, assists, etc. Games including teams like the LA Lakers will almost certainly have all players available for such markets. Whereas less popular leagues might not have quite as many available. However, Bet365 does a great job of facilitating the WNBA so bettors can wager on many individual markets for Sabrina Ionescu, the record-breaking player for New York Liberty.
How does the sportsbook make these odds?
The simple answer is…with complex and ever-learning software which takes multiple points of information into account to produce probability reports. These complex algorithms take into account team form, the likelihood of specific players participating in the game, prior head-to-head results, and previous encounters between coaching staff, they leave almost no stone unturned. While that seems complex, even more variables go into in-play betting if you want to gamble when the game is taking place live. The current score and time remaining in the match account for a lot as the likelihood of specific results increase and decreases during the contest.
Quarter specific betting
There are some circumstances where one team might have a great period of play but not do as well throughout the rest of the game. Sportsbooks often give bettors the chance to gamble on specific quarter results or the amount of points to be scored in a specific duration. This is useful during in-play bets as one team might already have won (with a massive point advantage) and start to rotate their team, where gamblers can then lump on the other team to win the quarter as they try to restore some pride.