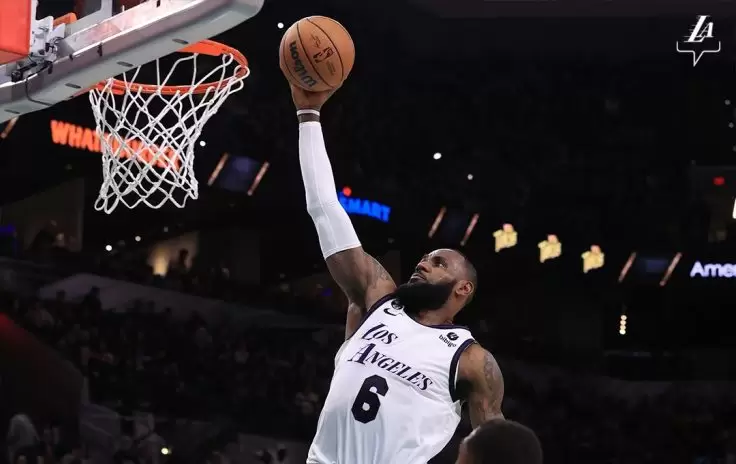 Three-time NBA champion A.C. Green recently shared intriguing observations about the resemblances between LeBron James and Magic Johnson's playing styles.
In an interview with Brandon "Scoop B" Robinson, Green highlighted the exceptional similarities that he sees between James' time with the Lakers and Johnson's second stint with the Purple and Gold.
Green pointed out, "I think the size and the metamorphosis of their bodies, ok? They became bigger versions of themselves, but they were able to be more effective with a perimeter and a post game." Drawing parallels between LeBron's versatility and Johnson's, he highlighted their ability to transition seamlessly between perimeter and interior play.
Discussing the transformation of playing styles, Green remarked, "When Michael [Jordan] went to the Wizards, when Magic came back he played even more inside the paint or near the paint and that was just special by itself, you know?"
Green also praised LeBron's remarkable court vision, creativity, and ball-handling skills, noting, "I still stand back in awe. LeBron has always been one of my guys." He further likened LeBron's ability to navigate the court to Magic's, emphasizing the size, vision, and creativity that make both players stand out.