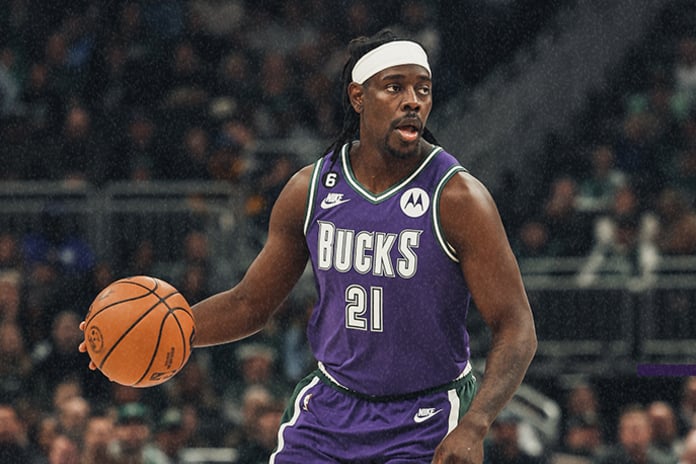 Jrue Holiday is playing his 14th year in the NBA. But the 32-year-old point guard is not slowing. He has become an All-Star for the second time in his career this season.
Despite playing high level basketball, the 2021 NBA champion is actually thinking about retirement and has a specific date in mind.
"It's funny, my wife had this conversation," Holiday said when asked by Andre Iguodala when he will retire on Point Forward podcast. "I think it was two days ago, she was like 'Are you serious, after this contract, are you serious about retiring? I'm like 'Yes. Like, I feel very strongly about it.'"
Holiday has two more years left on his contract (the second year is player option).
This season he averaged 19.3 points, 5.1 rebounds and 7.4 assists in 32.6 minutes per game.