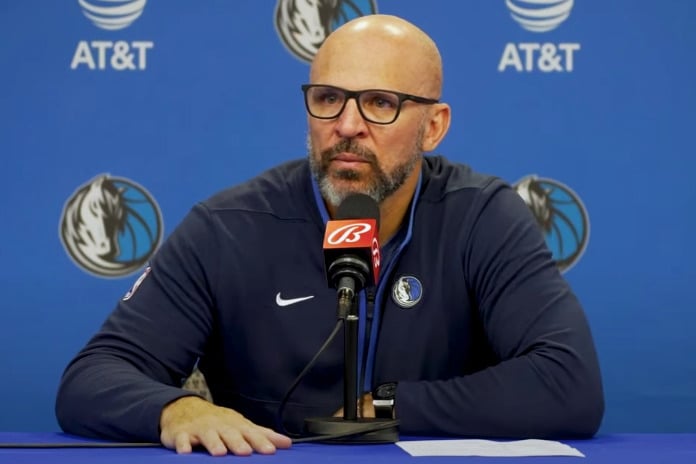 The Mavericks hoped to take a step further this season after reaching the Western Conference finals last.
Dallas pulled the trigger and added Kyrie Irving next to Luka Doncic before this year's trade deadline to further boost the team's chances of a deep postseason.
However, it hasn't worked. Quite the contrary, the Mavs dropped down the standings fast and are now holding the straw – they need to get one win more than the Thunder in the remaining two regular season games just to make the play-in tournament.
Some say that Dallas lacks an identity which is a big reason for the disappointing season. Naturally, head coach Jason Kidd is the first one to be blamed for that.
But Mavericks' owner Mark Cuban does not think it's Kidd's responsibility. He actually puts in on himself.
"I don't think it's Kidd's problem that we didn't have an identity…," Cuban said, via Tim Cato. "The game changed in ways we didn't expect it to change, so I blew it. It was on me, personally, because the game changed in terms of the take foul and the speed of the game."