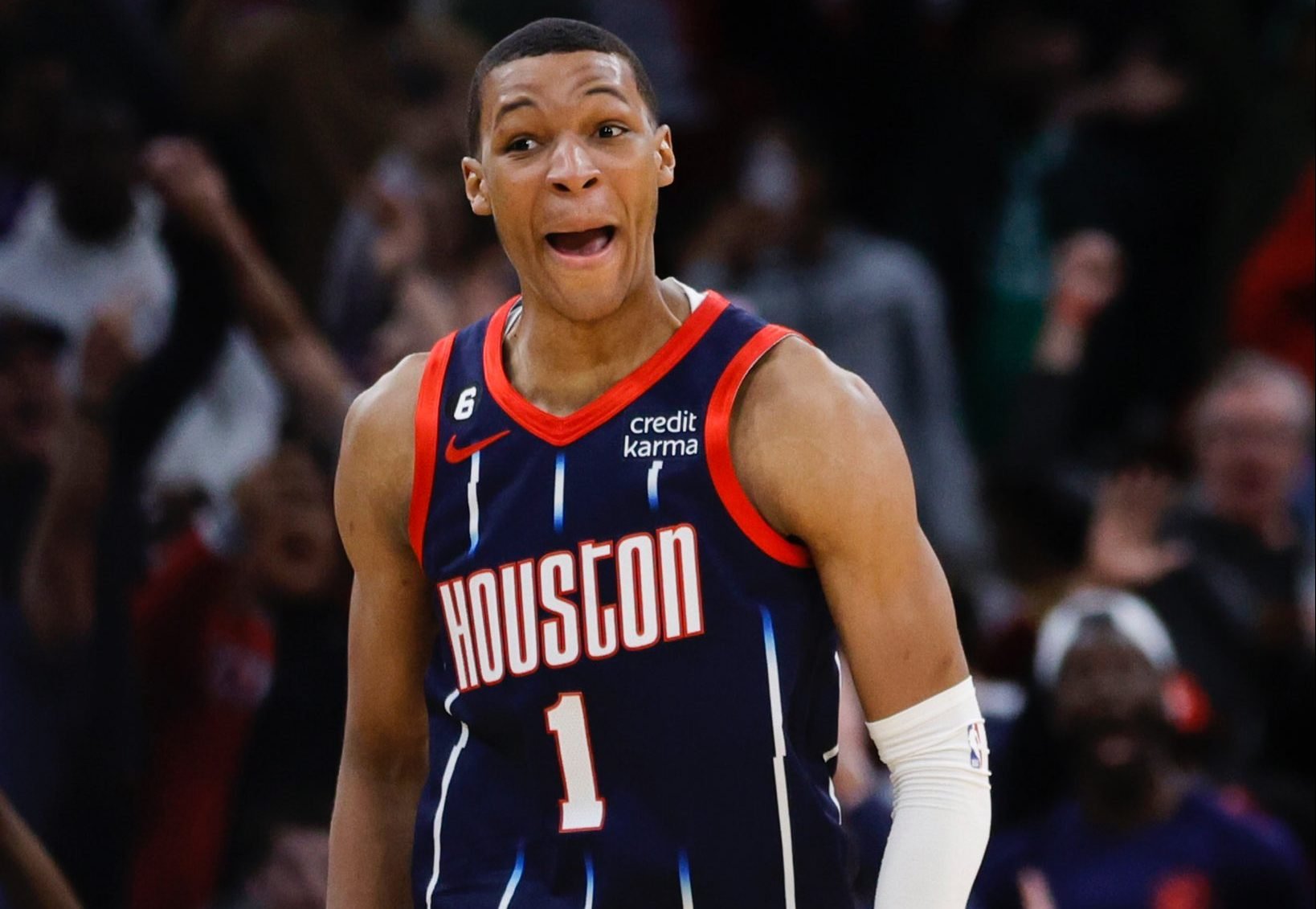 With his clutch three-pointer, Jabari Smith Jr. sent the entire Toyota Center exploding in joy as the Houston Rockets snatched a 114-112 victory over the New Orleans Pelicans.
Down by 10 entering the final quarter, the Rockets blazed over the Pelicans with the heroics of their young guns. And down in their final possession, it was Smith Jr. who emerged as the man of the night in Texas.
With an inbound violation nearing them, Jae'Sean Tate was forced to give the ball to Smith Jr. for the winning play. The rookie went dribbling towards his right side and pulled up a trey over Naji Marshall, hitting the Friday game-winner with less than a minute left in regulation.
"I wasn't the first option, but as the first few options weren't open, I just flashed to the ball and just trusted myself," said Smith about his crucial three, per Jonathan Feigen of Houston Chronicle.
"They trust me to take that shot. They put that confidence in me through the misses. They're the reason I had the confidence to shoot that shot."
Smith Jr.'s three allowed him to hit 11 markers in the win. Backcourt tandem Jalen Green and Kevin Porter Jr. went off for a combined 45 points and 11 assists, while Kenyon Martin Jr. (14) and Tate (12) hit the double-digit markers of the game.
Despite being the first team to bow down for a potential playoff seat this season, the youthful Rockets is impressively making positive progress so far, winning three-straight games – which makes head coach Stephen Silas be delighted with his team's direction.
"It says a lot about our resilience, our execution, the guys we have in that locker room. A lot of guys played well on both ends of the floor," Silas said. "Everybody had a part in it, but it says a couple things.
"We're moving in the right direction, we're feeling good about ourselves, and there's been some improvement."
Show comments