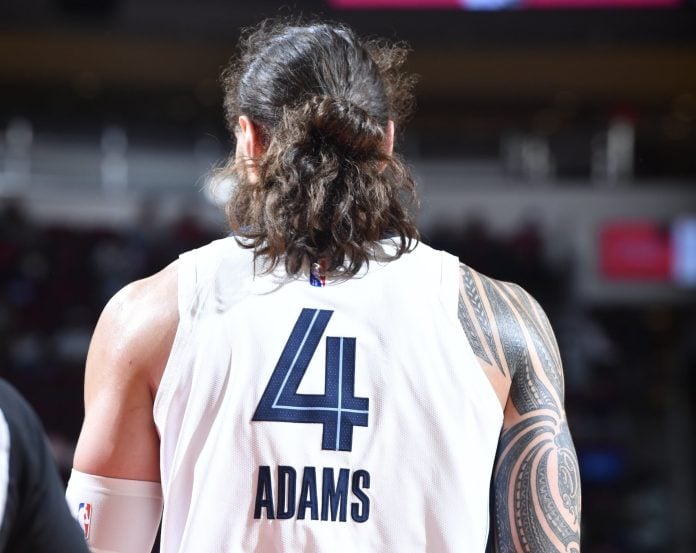 Apparently, a Memphis Grizzlies veteran already took a bold move to warn his teammates' behavior, just prior to the event when Ja Morant dipped himself into the hot water of another controversy.
According to Shams Charania of The Athletic, it was Steven Adams who took the initiative of conducting a players-only meeting that circles around sharpening focus and attitude during road trips.
Charania noted that those within the locker room already knew that the big man was directing the topic of the talk to Morant, and it may seem a coincidence that the controversy took place just moments afterwards of the discussion.
"There was a players-only meeting recently where Steven Adams, their veteran center, spoke out about how the team needs to show better discipline on the road, how they need to stay away from going out while on the road," said Charania. "I'm told those in the room, when Steven Adams spoke out, they knew exactly who he was directing this to. It was no one other than Ja Morant."
Morant already had a concerning issue last January, wherein he was accused together with his contemporaries of pointing a red laser light at several Indiana Pacers road party members. This report only added to the swirling doubts regarding the star point guard's attitude and behavior.
Adams, being the most experienced player out of the Memphis camp, holds such a respectable and admirable aura not only in the franchise but also in the association. But sadly, his recent effort to remind his teammates, most especially Morant, just didn't work effectively.
Morant remains away from the team indefinitely as he is focusing on addressing his mental wellness. As such, the Glendale police department in Colorado, for its part, is now conducting an investigation if there is a gun law that was broken on the side of the All-Star.