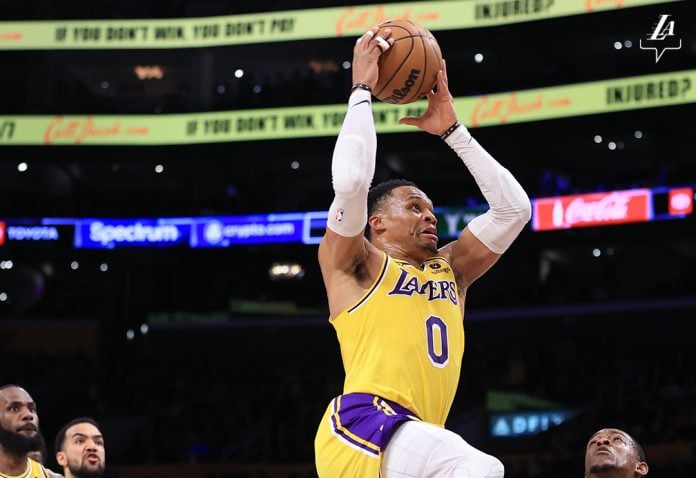 When the Lakers traded Russell Westbrook to the Jazz, it was expected that the 34-year-old point guard will agree on a buyout with his new team.
That may still be the case, but according to Tony Jones of The Athletic, Utah is not putting pressure on the player to decide whether he wants to remain with the team or not.
Reportedly, the Jazz made it clear to Westbrook's representatives that he is on the roster, he may not see much playing the rest of the season.
Several teams have been mentioned as potential suitors for the former NBA MVP is he gets bought out by Utah. Among them are the Bulls and Clippers.
Westbrook averaged 15.9 points, 6.2 rebounds and 7.5 assists in 28.7 minutes per game for the Lakers this season.