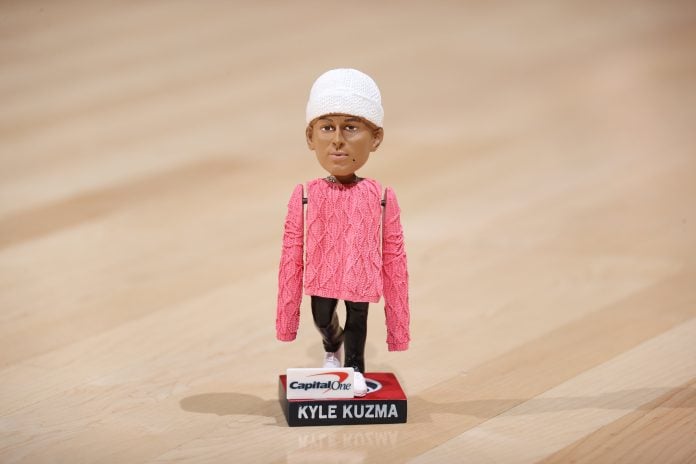 Kyle Kuzma is one of those players who likes to dress exceptionally unusual for the games. A famous clothing that he chose once was a pink too long-sleeved sweater.
A bobblehead was created as a replica of Kuzma in those clothes and given way to the first 10,000 fans that attended a Wizards game.
Afterwards the 27-year-old forward, who dropped 40 points in the loss against the Knicks, talked about the bobblehead.
"I don't like to call it bobblehead. A bobblehead is like a sports term," Kuzma said. "I was like 'action figure Kuz'. I like that vibe. I was an action figure today."
He was then asked if he expected his outfit to become so famous. "I knew it was gonna go viral," he said. "Not globally how it did, how it just went crazy. But hopefully, I made Raf Simons a lot of money."