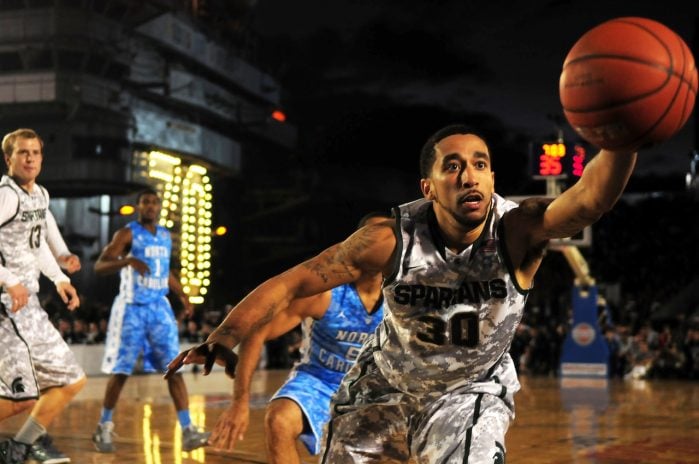 Basketball has long been one of the most lucrative sports to wager on, and there are no signs that this trend will ever end. Even though the sport itself and the bets on it are straightforward, it can occasionally take work to know where to begin with a strategy. These pointers will get you started on the path to "making some serious coin," but ultimately, you should devise a plan to beat the books. To get started, players could visit captaingambling.com for a list of acclaimed and legitimate casinos, that offers the best Basketball betting options.
Examine the Team's Schedule.
Basketball teams' ability to perform well is greatly influenced by fatigue. In contrast to team sports like football, teams engage in many games, and their schedules are often unpredictable, featuring multiple games each week. Check to see if the team is currently on a long road trip or has played many games lately. A team playing its fourth game in five days will be exhausted, making them sluggish and less likely to perform well.
It's also crucial to consider where these games will be played because traveling and away games will undoubtedly drain a team's energy more.
Examine Injury Reports
Early betting can give you a competitive advantage, but you may occasionally miss injury updates released throughout the day. Approach the match gradually. Make your wagers in the morning, but ensure you will be accessible in the afternoon to monitor injury news and look for games where an injury might significantly affect the outcome.
3-pointers versus points in the paint
When assessing consistency, paying attention to how a team tends to make the majority of its points can be crucial, it's excellent if your team shoots a lot of 3-pointers, but it's much simpler to stop hitting 3-pointers than to post up and drive to the basket. Bear this in mind when predicting game winners or placing bets on the college basketball qualifying tournament. A team that scores most of its points from beyond the arc rarely emerges victorious from the NCAA tournament. These groups are fantastic to watch for surprises rather than for sustained consistency and long runs.
Do Not Wager On Every Game
You will likely find some lines with errors when numerous games are going on. Less time will be spent setting the lines for less well-known, more minor games. It is simple to know when to look for problematic lines. The secret is to put a plan in place that will enable you to recognize these lines and capitalize on them.
Setting up a system where you decide what you believe the line on the match will be before looking at the lines is one of the most effective ways to achieve this. Then you can place a wager on the games that are worthwhile to you.
Watch Out For Underestimated And Overleveraged Teams.
You must constantly be on the lookout for prospects if you want to succeed at NBA sports betting. And the overvalued and undervalued teams are unquestionably the ones that can make you money.
In Conclusion
The best way to use these strategy recommendations is to use them as a blueprint for creating your overall betting plan. Even though most of them are intended to be taken literally, it's crucial to remember that they should only make up a portion of your overall strategy. These suggestions complement your plans and guide your thinking as you construct them. Utilize them as components of a larger, knowledge-based betting strategy.