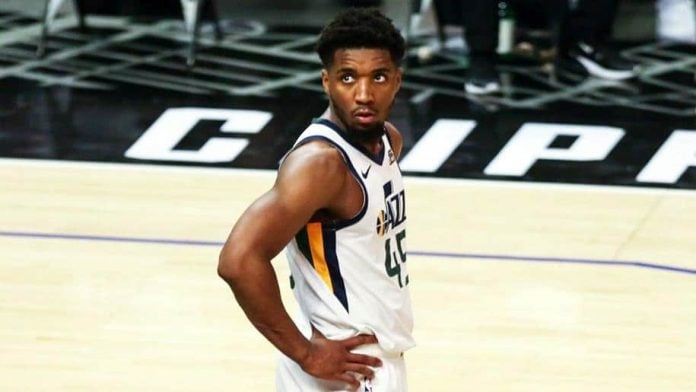 The season has ended for the Utah Jazz with an elimination in first round of the playoffs. It was a disappointing year that ended in a disappointing way.
Looking ahead, the question is whether the team can keep its stars. Donovan Mitchell has been linked with the New York Knicks this whole year even though he is under contract with the Jazz until 2026.
But being under contract is not an obstacle for a trade. James Harden is a prime example of a superstar forcing his way out of a team twice in just two years.
Mitchell was asked by Sarah Todd if he wanted to stay in Utah after his final game of the year. "Yes…this hurts Sarah, I'm not gonna lie. But yeah, I do," was his reply.
He was also asked specifically about asking for a trade. "I'll think about it in a week and go from there, but right now, I'm not really thinking about any of that," Mitchell said.