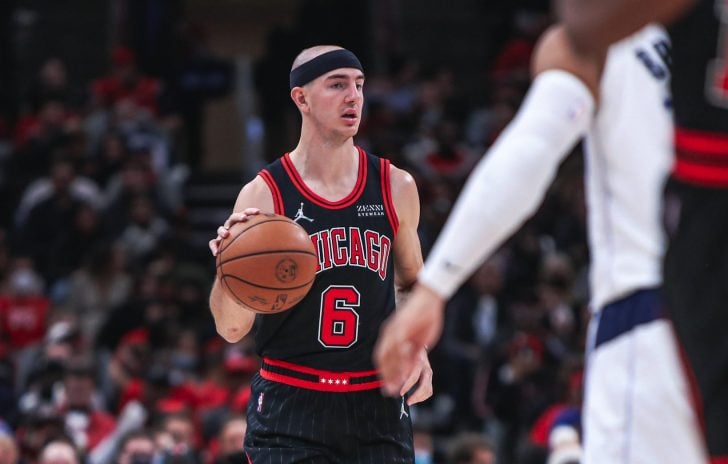 After leaving the Los Angeles Lakers this past summer, Alex Caruso was able to find his role on his new team, the Chicago Bulls. The 27-year-old point guard has seen his playing time and numbers increase compared to last season.
He also receives praise from his star teammate DeMar DeRozan. According to him, Caruso has one of the highest IQ's in the NBA among the players that he has played with.
"He's one of the highest IQ players I've played with since I've been in the game," DeRozan said, via Mark Medina. "Just to have somebody with that natural IQ out there on the court, it's going to make things so much easier for you offensively and defensively."
Caruso is averaging 8.2 points, 2.6 rebounds and 2.8 assists in 27.3 minutes per game this season for the Bulls. His team is currently sitting atop the Central Division with 9 wins and 4 losses.
Show comments