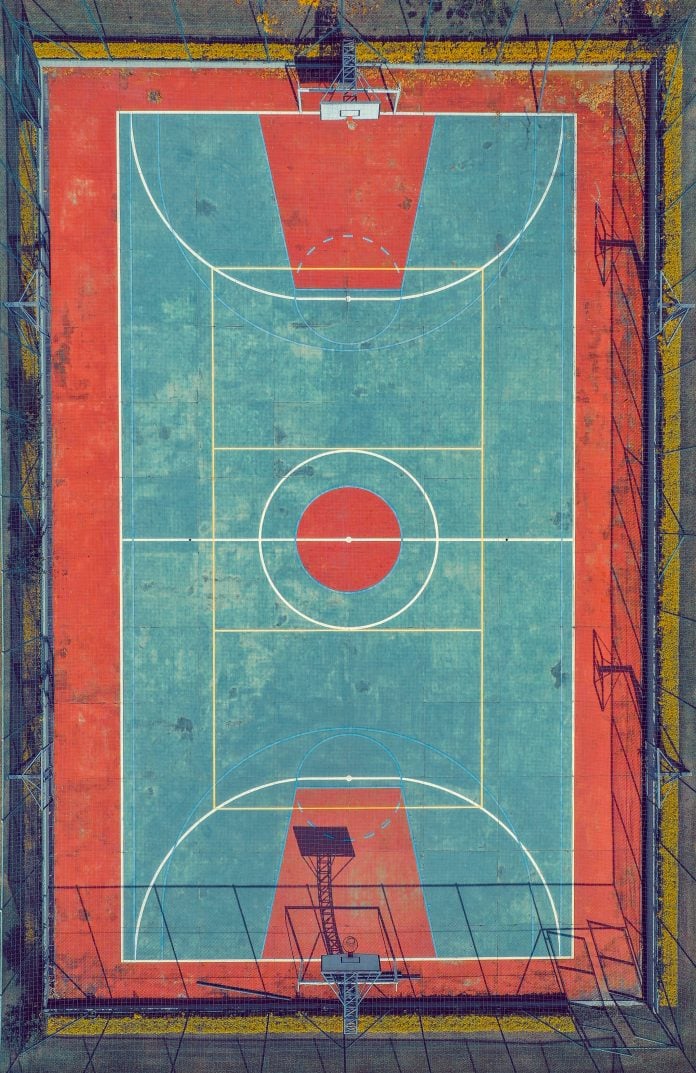 The US gambling industry is complicated by different rules for different states and only 25 states currently legalizing and regulating online gambling. However, most of these states have limited the legislation to sports betting, with only 6 expanding it to online poker and casinos. The hesitancy to open up further is largely due to fears over gambling addiction and that has stopped many from giving the industry more freedom. But for US regulators, they could learn a lot from the UK's own efforts to tackle the problem in recent years.
The UK gambling industry has seen a host of tougher rules implemented in recent years as authorities attempted to clamp down on problem gambling. Because of those regulations, many UK bettors have been looking for other options and Non-GamStop casinos have become a popular destination.
UK gamblers have been attracted to these overseas sites because they offer more freedom in their gambling experience, without the strict betting limits, smaller bonuses, and limited funding options that are now common at UK sites.
For US gaming regulators, there are lessons to be learned from the British regulatory efforts. This article will provide some examples and also provide a closer look at non-UK casinos.
The UKGC and GamStop
One of the key additions in the UK betting industry was the introduction of GamStop, which is a not-for-profit organization, working with the UK Gambling Commission. GamStop runs a self-exclusion scheme for gamblers, where users can sign up to the scheme for free and request a self-exclusion period. The scheme will then block them from using all gambling sites in the UK with the length of the exclusion being up to five years, with no reversal. 
With a growing number of gambling outlets now available in the UK, the ban can be beneficial for gamblers that are on a losing streak and may be struggling with the psychological urges to win back their losses.
For the basketball betting industry the risks are the same with users getting access to many different games, alternative sports and virtual betting such as e-sports or casinos.
Non-GamStop Casinos and Regulation
The gaming sites not on GamStop are casinos and sportsbooks that are located outside of the United Kingdom and are therefore not subject to the UKGC rules. These sites will usually be regulated by a gaming authority in their own jurisdiction, with the common destinations being the islands of Gibraltar and Malta. The latter is home to a vibrant betting scene and companies are overseen by the Malta Gaming Authority. These non-UK casino sites are still subjected to a high level of compliance as they are part of the European Union banking system. KYC rules and segregation of client funds from the business will be similar to the UK. The downfall of using these sites can be a lack of third-party support for dispute resolution because of the citizenship issue. Sites are also becoming more common in South American countries with Costa Rica and Curacao being two examples. Some of these countries will tend to have lighter regulatory approaches.
UK gamblers have been enticed to platforms like non-gamstop-casinos.com because they offer non-UK gambling sites with more freedom than those on GamStop and for US regulators the risk is the same. If they clamp down too heavily on the US sector, bettors can shift their business to the South American sites and still have access to the NBA and other tournaments. 
The sites not on GamStop will often still have their own self-exclusion scheme, but it will likely be reversible, and definitely not as long as the five years available in the UK. It is also a risk that consumers will use these overseas sites as a loophole to avoid the GamStop rules.
GamStop Sites vs Non-UK Casinos
There are advantages and disadvantages for consumers in the UK when using British sites and those not on the GamStop rules. For customers who are more comfortable with their betting habits, they will likely find the overseas sites offer a lot more freedom. Here is our summary of the main pros and cons:
UK Betting Sites
Pros
· UKGC licensees are mostly listed corporations
· Strong support for problem gamblers
· Local GBP currency deposits as standard
· Enhanced consumer protection
· Third-party dispute support
Cons
· Stake size limits
· In-play rules, spin timers etc.
· Extensive KYC rules
· Credit card funding ban
· No crypto payments
Sites not on GamStop
Pros
· Generous bonus sizes and free bets
· Less limits and restrictions
· Still licensed by a gaming authority
· Access to self-exclusion
· Wide range of funding methods
Cons
· May not offer local currency deposits
· Popular game titles may not be available
· Can be exploited as a loophole for GamStop
· Scam sites can exist
Which Method is Better for the Basketball market?
When looking to regulate the growing gambling scene in the US, it is important that regulators take a close look at the UK approach and the effects of going too far with regulation. The UKGC has made a big effort to clamp down on the UK industry but that has seen users drifting to sites outside of the country. In the end, that will mean less income for the UK companies and less taxes for the government.
This is an important issue for the US scene because it could replicate the same effect with users looking to gamble at online sites hosted by other states.
Bet size and deposits are currently free from restrictions at the non-UK sites, but they also offer more attractive welcome bonuses and rewards. The sites will still offer the popular sports leagues, while the graphics and security are at a similar level, so the consumer is not losing out. Bettors signing up to these sites will also find that there are more account funding options as UK regulations saw a ban on credit card deposits and they currently do not support cryptocurrencies.
UK gamblers are looking for a fun experience at gaming sites and enforcing too many rules has seen some driven to choose the non-GamStop sites. The US gambling regulators should try to avoid the same fate if they attempt to tackle gambling addiction in the country. The casino industry has been hit the hardest and US regulators should avoid implementing rules on in-play basketball matches or bet size limits. They should also consider a free regime for funding methods. Teams such as the Dallas Mavericks have already opened up cryptocurrencies as a funding method for tickets and merchandise, so the gaming regulators should look to embrace it the same.
Conclusion for US Regulators
This is still an exciting time for the US betting industry and for basketball bettors with many states moving closer to legalizing online sites.
The industry could benefit each state by providing additional tax income, and also jobs for citizens that have lost income in the pandemic. Many of those jobs could be in a work from home capacity, which would suit the current situation. It would also be a good opportunity for regulators to move fast and apply the right regulation in the early stages because the UK showed that the light touch is dangerous.
In conclusion, US regulators should study the UK approach and implement only the necessary rules. Despite some regulation, the future will still be bright for gambling in the country.