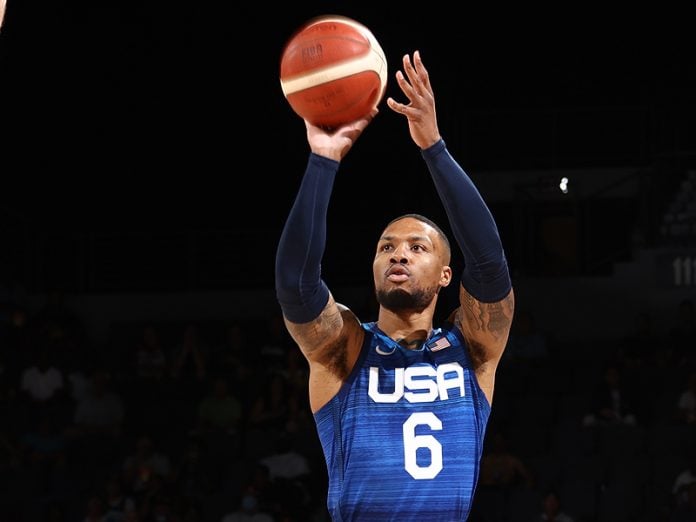 Damian Lillard and Team USA started the Olympic tournament with a disappointing loss to France national team. Lillard was not able to make the difference in crunch time for the United States, failing to lead his team in offense.
He finished the game with 11 points and four turnovers in his debut in the Tokyo Olympics. The Blazers' star believes Team USA can definitely get back on track in the next games, despite their disappointing performance in the opener, per Joe Vardon of the Athletic.
(via Blazersedge)
"We all just, I think, just trying too hard … instead of just being who we are — the best players in the NBA," Lillard said. "Shots just didn't fall. We had opportunities down the stretch, just didn't make them."
"I think we have a history of dominance and maybe not always blowing people out, but we have a history of winning. And it's not often that you see Team USA go out there and lose, especially to start.
I think that's why a lot of people will make it seem like the end of the world, but our job as professionals and this team and representing our country at the Olympics, we've got to do what's necessary, and we still can accomplish what we came here to accomplish, and we've got to make sure we keep that in mind."
Show comments