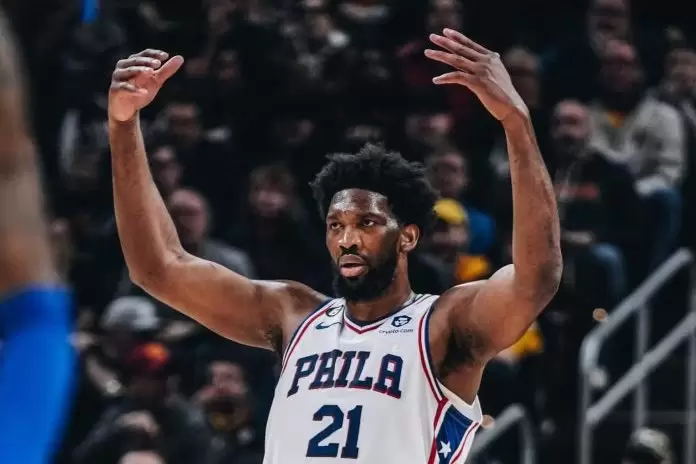 Joel Embiid, the 76ers' star and reigning MVP, holds the key to international basketball's landscape. Having gained both United States and French citizenship, Embiid has the option to play for either country in the upcoming 2024 Paris Olympics, and the decision could shape the future of international competition.
In a recent appearance on Marc Stein's The Saturday Stein podcast, former NBA star and 1996 Olympic champion, Grant Hill, who serves as National Team Managing Director for Team USA, shed light on the situation.
When asked about the chances of Embiid choosing to represent the United States, Hill emphasized Embiid's incredible talent and the multiple options he possesses. "I've had some discussions with him, and he knows our desire to have him be a part of our program," Hill revealed, via HoopsHype.
As the excitement builds around the upcoming FIBA World Cup, Hill indicated that the focus remains on the task at hand. However, conversations about Embiid's potential involvement in the 2024 Olympics will continue in the future.
While there are no definitive numbers or percentages yet, Hill expressed optimism about Embiid's decision. "We can say there's still a chance," Hill affirmed.
The basketball world eagerly awaits the final announcement from Embiid, and both the United States and France anticipate adding this exceptional talent to their Olympic rosters.