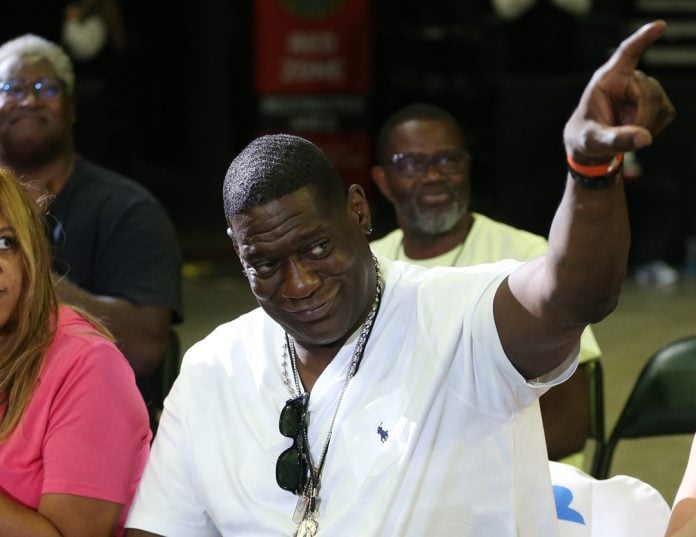 Six-time All-Star cager Shawn Kemp was arrested on Wednesday evening after his involvement in a drive-by shooting in Tacoma, multiple sources have reported.
Per Pierce County Police, Kemp was booked shortly before around 6 P.M.
According to Tacoma Police Department, an altercation occurred between riders of two cars which led to a shootout in a parking lot near the Tacoma Mall at around 2 P.M.
Kemp was arrested wherein a gun was recovered. Meanwhile, the other one managed to flee. Authorities reported that no injuries were sustained during the incident.
Nicknamed the "Reign Man", Kemp is considered of the best players in the NBA during his time. The big man jumped and jolted the fans to the excitement with his athletic demeanor and powerful drive as the cornerstone of the Seattle Supersonics alongside Hall of Famer Gary Payton. The duo led the franchise to the 1996 NBA Finals, only to come up short in winning the title against the dynastic Michael Jordan-led Chicago Bulls.
He lasted in the NBA for 14 seasons playing with three more teams as he compiled a career average of 14.6 points, 8.4 boards, 1.6 assists, and 1.2 blocks in 1,051 total games suited up.