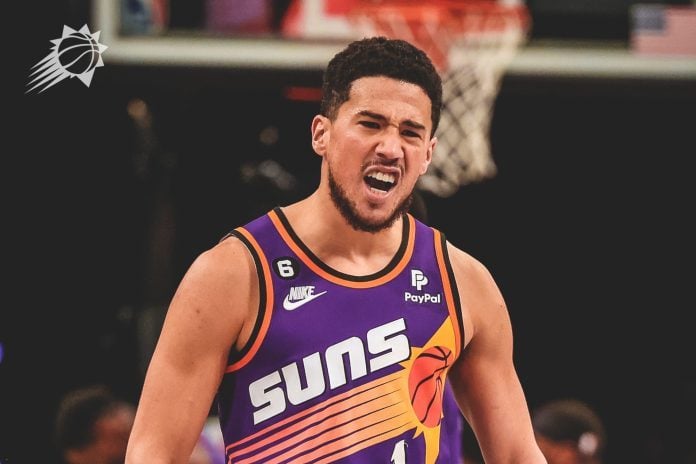 Following Team USA's fourth-place finish in this year's FIBA World Cup, discussions about NBA superstars representing the national team at the 2024 Paris Olympics have gained momentum.
Reportedly, players like LeBron James, Stephen Curry, and Kevin Durant have expressed interest in donning the red, white, and blue.
Devin Booker, who played a pivotal role in securing a gold medal for Team USA at the 2020 Tokyo Olympics, seems eager to continue his international journey with the national team.
Addressing the need for NBA stars who can adapt to different roles within the team, Kyle Kuzma tweeted, "USA basketball better get some NBA stars that know how to play a role. Anybody can be nice with the ball in their hands, but can you be cool with defending and going to the corner for a few possessions?"
Booker didn't hesitate to respond with a concise yet affirmative "I'll do it." This exchange hints at Booker's commitment to representing Team USA once again and potentially contributing to a successful campaign at the upcoming Paris Olympics.