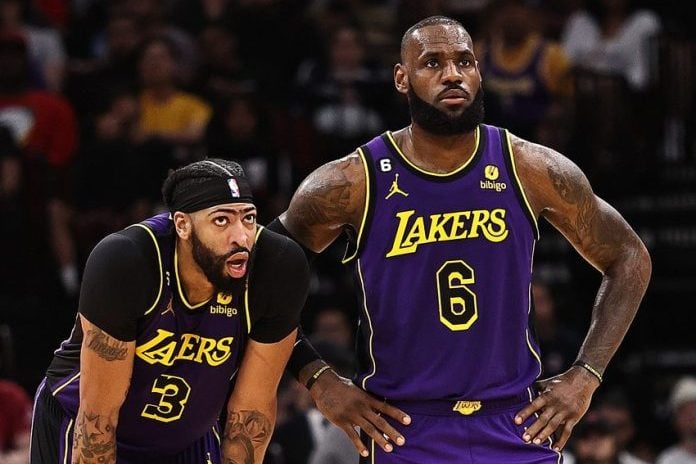 LeBron James only wanted to have one, big opportunity to hammer a response in his missed left-handed layup that could have sent the Los Angeles Lakers beaming with a win earlier against the Utah Jazz on Tuesday.
And as the overtime went in, he indeed had a chance to deliver a payback.
James willed his way through the rim and channeled his never-aging bulldozing drive to nail a go-ahead, right-handed layup to lift the Lakers within two against the Jazz with 27.1 seconds remaining in the extension, 135-133. Eventually, that went on to become the final field goal of the nail-biting duel.
"I drew it up, I wanted to go quick. … I had to redeem myself at the end of regulation," said James in the postgame. "I smoked the layup. Going to my left hand – my strong hand – for me to miss that, I had to make up for it and I was able to make up for."
The superstar truly did, as he went off with nine overtime points which are part of his 37 total markers throughout the evening. He also shot 14-for-27 from the field and had six assists with five boards.
Per ESPN's Stats & Info, James' clutch finisher against Utah marks his 40th go-ahead shot within the 30 final seconds of the 4th quarter and overtime, including the regular season and playoffs. This tied him with the late great Kobe Bryant for most by any player in the last 25 years.
With their 41st win of the season, James and the Lakers have guaranteed at least a play-in tournament spot, but they will certainly go for a secured playoff spot as they will face the L.A. Clippers in a highly anticipated bout this Wednesday.