Gran Destino, Grand Floridian and Yacht Club are the three Disney hotels that will house the 22 NBA teams headed to Orlando for the season restart.
The teams were separated into their hotels based on seeding, according to Shams Charania.
The top four teams in each conference will stay at the Gran Destino.
The rest of the teams currently in a playoff spot will stay at the Grand Floridian.
The final six teams currently outside of a playoff spot will stay at the Yacht Club.
Hotel amenities
In the NBA's Orlando campus, the hotels will include the following amenities:
Players-only lounge (NBA 2K, TVs, gaming), pool/trails, barbers, manicurists, pedicurists
24-hour VIP concierge
Daily entertainment: Movie screenings, DJ sets, video games, ping pong, pool, lawn games
Players can attend other games
Scrimmage games
It was recently reported that teams would play scrimmages in Disney before the season resumed and that schedule is now out.
From July 22-29, teams will play three scrimmage games against other NBA teams residing in their same hotel, according to Charania.
Teams' traveling parties
Confirming the previous report, NBA teams will have a 35-person traveling party.
Teams have been informed of required positions of those who will travel along with players and coaches.
Those include athletic trainer, strength/conditioning coach, equipment manager and a team security official.
Each team can also include a player's private personal trainer, massage therapist or security, according to Charania.
Health and safety details, coronavirus
NBA players have been informed that anyone who leaves the Orlando campus (without prior approval) will be subject to 10-14 day self-quarantine, reduction in compensation for games missed and enhanced testing in the form of a deep nasal swab, sources told Charania.
NBA players will also have the option of wearing a ring that could help with early detection of coronavirus, track temperature, respiratory and heart rate.
Per NBA health and safety protocols for return, all players, team staff and guests will be required to certify in writing that they will adhere to all pre-arrival rules and league rules while on campus.
Failure to comply with protocols will subject a player to potential discipline such as a warning, fine, suspension and/or removal from the Orlando campus.
The NBA also laid out protocols for positive coronavirus test results per Charania:
Enter immediate isolation/separate location – "Isolation Housing"
Retest to confirm positive
Exit isolation after consecutive negative tests and return to activities
Visuals of courts, game day schedule for teams
The NBA sent teams visuals of court/workout arrangements in Orlando at The Arena, HP Field House and Visa Athletic Center: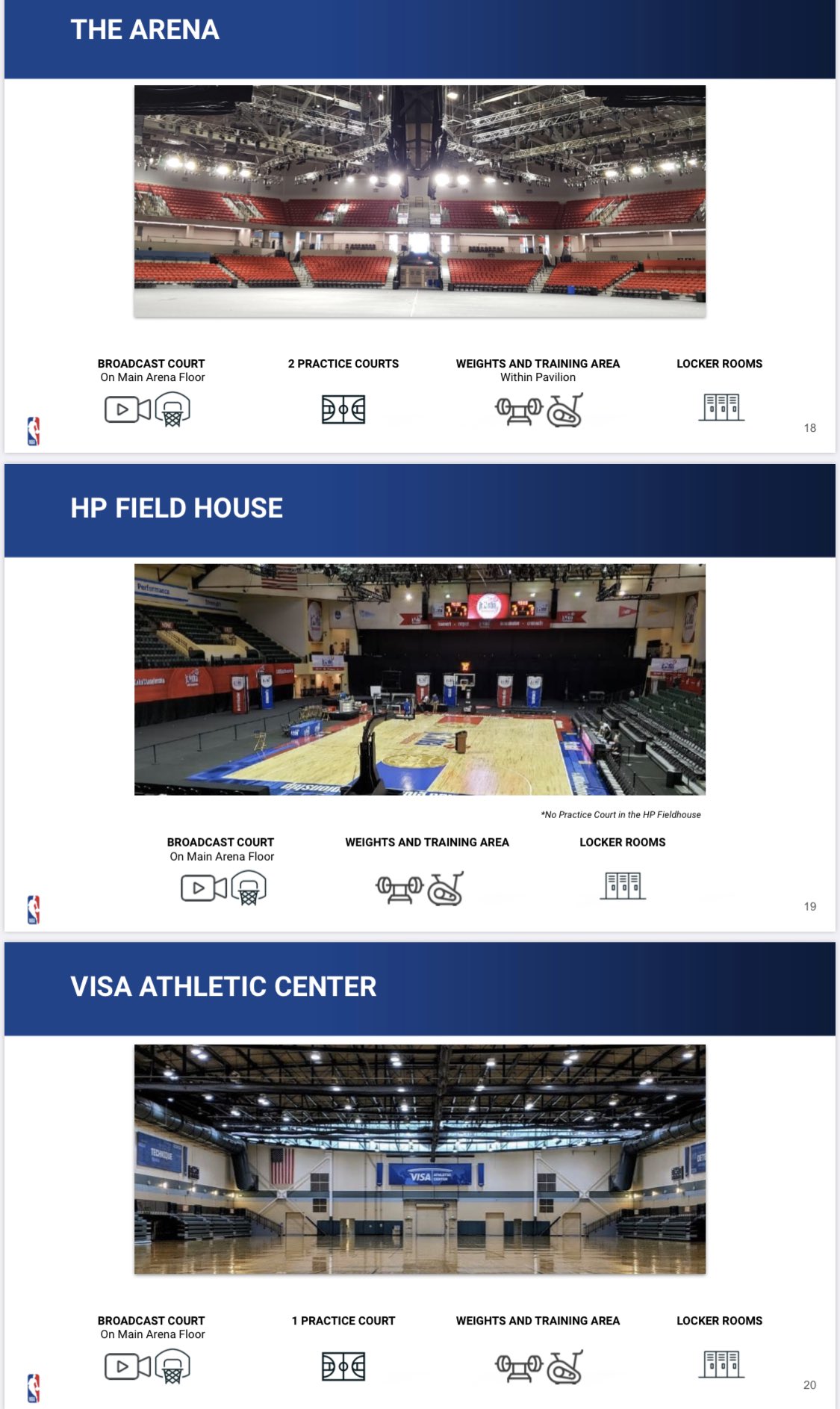 NBA players' game day schedules in the Orlando bubble: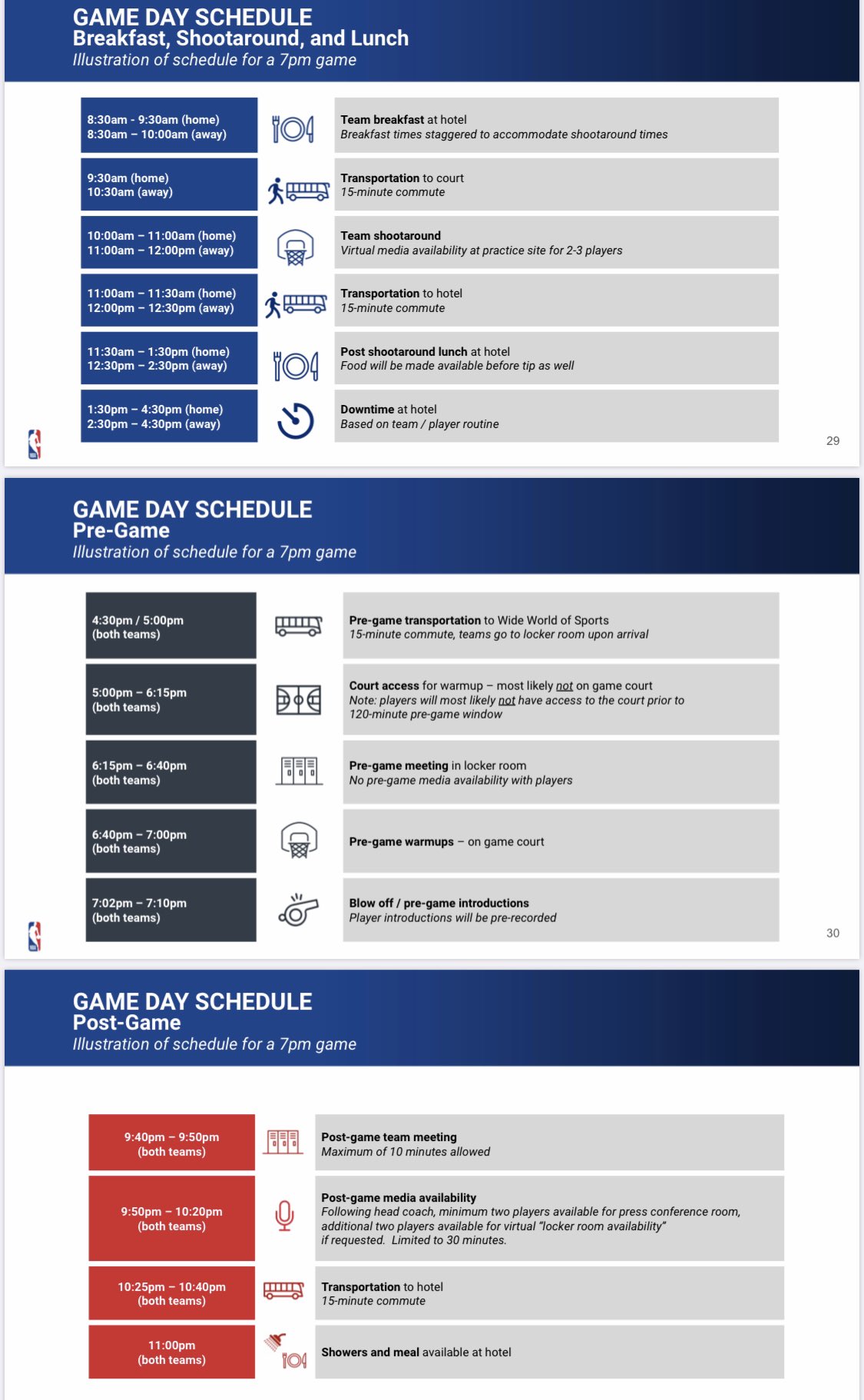 The NBA continues to push forward and sort the ins and outs of the season's restart, as seen from all of these details that have been revealed.
Show comments