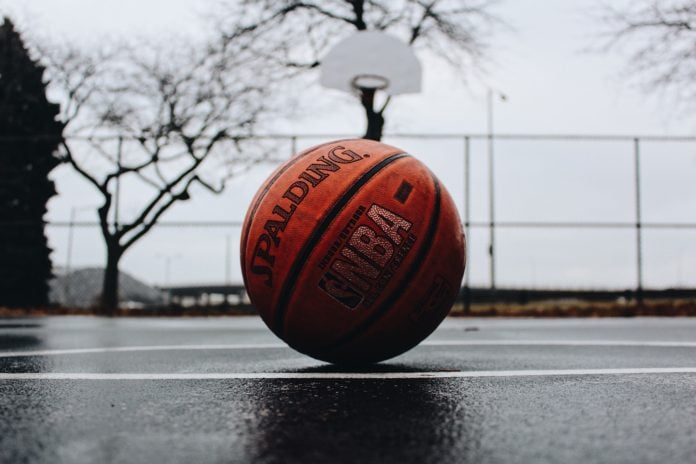 After missing the entire 2022-23 season due to a foot injury, Chet Holmgren, the former No. 2 overall pick in the 2022 NBA Draft, is set to make his long-awaited debut for the Oklahoma City Thunder. Thunder fans are eagerly anticipating Holmgren's arrival and are hopeful that he can make a significant contribution to the team. 
With the emergence of talented players like Shai Gilgeous-Alexander, Josh Giddey, and rookie Jalen Williams, Holmgren's return adds excitement to a team that has been lacking a dominant 7-footer on the court.
Overcoming Injury: Taking Inspiration from Past Stars
Holmgren's injury and subsequent absence from his rookie season is not an uncommon occurrence in the NBA. In recent years, players like Ben Simmons, Joel Embiid, and Blake Griffin have all missed their first professional seasons due to injuries. 
Despite these setbacks, each player bounced back and made a significant impact on their respective teams.
The Rise of Ben Simmons
Ben Simmons, after missing his rookie year, went on to win the Rookie of the Year award in 2017-18. Despite the sour note that marked the end of his time with the Philadelphia 76ers, Simmons' productivity on the court cannot be denied. He consistently impressed in subsequent seasons, earning multiple All-Star selections and receiving recognition on both All-NBA and All-Defensive teams.
Joel Embiid's Resilience
Joel Embiid faced an even longer road to recovery, missing his first two NBA seasons due to injury. However, once he overcame those setbacks, he emerged as a versatile big man with exceptional shooting, dribbling, and low-post skills. Embiid's impressive performance earned him the NBA MVP award in the 2022-23 season, cementing his status as one of the league's top players.
Blake Griffin's Explosive Return
Like Holmgren, Blake Griffin's injury prevented him from playing during what was supposed to be his rookie season. However, Griffin made a resounding comeback, showcasing his explosiveness and versatility on the court. He won the Rookie of the Year award and went on to earn numerous All-Star and All-NBA selections, including a Slam Dunk contest victory.
Holmgren's Potential Impact
Holmgren's Potential Impact: Oklahoma City fans can draw inspiration from the successful comebacks of Simmons, Embiid, and Griffin. They provide confidence that Holmgren can seamlessly fit into the Thunder lineup and make a substantial impact. Holmgren's unique skill set as a 7-footer who can block shots and knock down 3-pointers makes him an ideal addition to the team's roster. 
Considering the Oklahoma City Thunder odds, Holmgren's presence on the court could potentially elevate the team's performance and improve their chances of success in future seasons.
Contributing Beyond Scoring
While Holmgren may not be the primary or secondary scoring option as a rookie, his abilities in rebounding, scoring, and shot-blocking make him a highly productive player for the Thunder. Oklahoma City fans can expect Holmgren to make significant contributions in these areas, adding depth to the team's performance. 
If he can replicate his impressive summer league performances from the previous year, Holmgren will undoubtedly be a strong contender for the Rookie of the Year award.
Conclusion
As Chet Holmgren returns from his injury to join the Oklahoma City Thunder for the 2023-24 season, there is a palpable sense of anticipation among fans. Inspired by the successful comebacks of previous NBA stars who faced similar challenges, 
Thunder fans are hopeful that Holmgren will make an immediate impact on the court. With his unique skill set and the support of an exciting group of players, Holmgren has the potential to become a key contributor to the team.