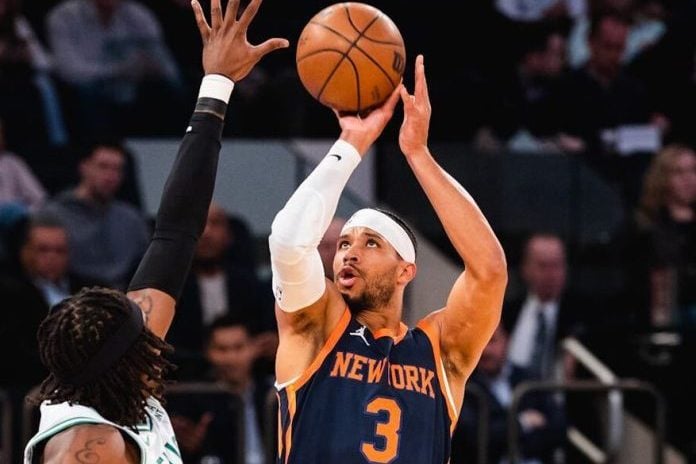 After completing the season with the Knicks, Josh Hart has a decision to make whether to exercise his player option for another team.
The 28-year-old shooting guard says that he plans to decline his player option, but wants to return to New York.
"We'll probably decline that and do the free agency thing," Hart told Taylor Rooks of Bleacher Report. "My first free agency was, I was restricted and it was… I kind of actually cried a little bit. It took like three weeks to get it done. I'm like 'Damn, do people want me the league?'
"I don't think this free agency will go that way… I love New York. I love the team. I love the coaching staff, the front office that we have. We got young guys, draft picks, all those sort of things, so obviously that would be an ideal place for me to just re-sign there and do that.
"Everything's perfect on the court, off the court with family being close to home, doing all those kind of things. Fingers crossed that when free agency starts, I'll say a deal get done hopefully in the first day or two. I would love for that to be home."
Hart averaged 10.2 points, 7 rebounds and 3.6 assists in 30 minutes over 25 regular season games for the Knicks. His numbers over 11 playoff games were 10.4 points, 7.4 rebouns and 2.2 assists in 32.1 minutes per game.