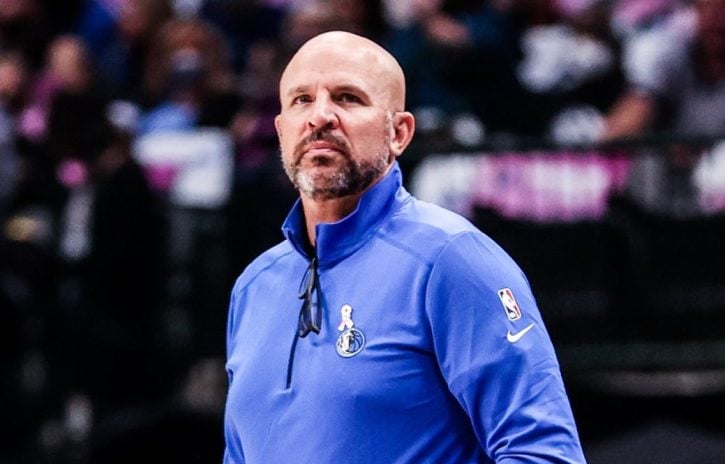 Despite their fragile position in the Western Conference playoff race, head coach Jason Kidd is sticking to his belief that the Dallas Mavericks are still on the radar to compete for a championship.
Regardless of the positioning, what matters the most for Kidd is that Dallas will remain healthy to be able to be fully prepared for the postseason war.
"The standings are going to change to the last game of the season," Kidd said Thursday, via Eddie Sefko of Mavs.com. "If we can get healthy and have everyone on the court, that gives us the best chance to win. That's not a guarantee that we're going to win. But that definitely gives us the best chance and hopefully that starts (Friday).
"We feel we have the pieces to be a championship team. We're playing for a championship. But we just right now have to focus on the game that's in front of us and that's Charlotte."
Both Luka Doncic (thigh) and Kyrie Irving (foot) have been in-and-out of the Mavs lineup recently due to their nagging injuries. In their last 10 games, they've been 4-6 and has been moving non-stop on the Western Conference board given the tight competition for the playoff seeding from fourth to tenth place.
With nine games left to their regular season books, Dallas will look to keep the balance of maintaining their main units healthy and keep their postseason dreams alive by winning. If healthy, they are considerably lethal to face with that perimeter combo of Doncic-Irving. 
The currently ninth-seeded Mavs will look to take down the Charlotte Hornets at home on Friday to elevate their slate in the West.
Show comments