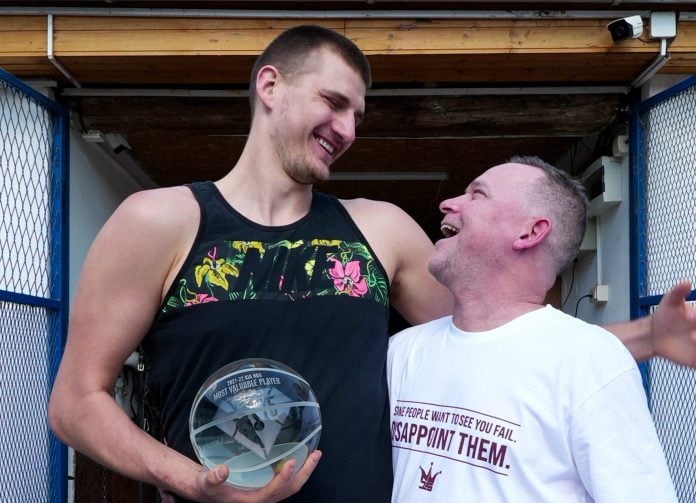 Denver Nuggets coach Michael Malone said star Nikola Jokić has been turned off by the "ugly, nasty" debate regarding the 2022-23 NBA MVP race.
"I think this year unfortunately has just taken a really ugly, nasty turn in the MVP conversation, and I think it's really turned a lot of people off, including [Jokić]," Malone told reporters following the Nuggets' win over Washington Wizards.
Jokic, winner of last two season's MVP award, has been pegged as one of the strong candidates again to win award as he is leading Denver atop of the Western Conference, averaging 24.8 points, 11.9 boards and 9.9 assists.
Amid these numbers, many fans have turned negative about Jokic and went to give their bias on Joel Embiid of the Philadelphia 76ers, who is leading the league in points (33.2) while grabbing 10.2 boards and 4.2 assists.
There are other primed contenders for the award in the likes of Giannis Antetokounmpo, Jayson Tatum and Luka Doncic that are splendid on their own in raising their case for the MVP honors, but Malone insisted that the discussions have gone toxic and completely discarded the essence of player's game.
"And what's happening now is there's so many guys that could win the MVP this year—great candidates. Joel Embiid is a great candidate. Luka Dončić is a great candidate. Jayson Tatum—whoever you want to put in that mix, those are all deserving. But what happens in today's society is that everybody—it's like when I was a college coach—all the negative recruiting. It's not promoting my guy. It's ripping down every other guy, and that's just ridiculous.
"This game—as Adam Silver told us at the All-Star break—the game is in a great spot. The league's in a great spot. We have great players. Celebrate them. Don't criticize. Don't tear them down. Build them all up, and whoever wins it, good for them. That's one thing that's been really disappointing this year with the whole MVP conversation and all the hot takes. It's really just gotten ugly and nasty, and I really don't care for it."
With few weeks left to the season, Embiid remains the favorite to win the award via BetMGM, having -200 in the odds. He is followed by both Jokic (+275) and Antetokounmpo (+375).
Show comments