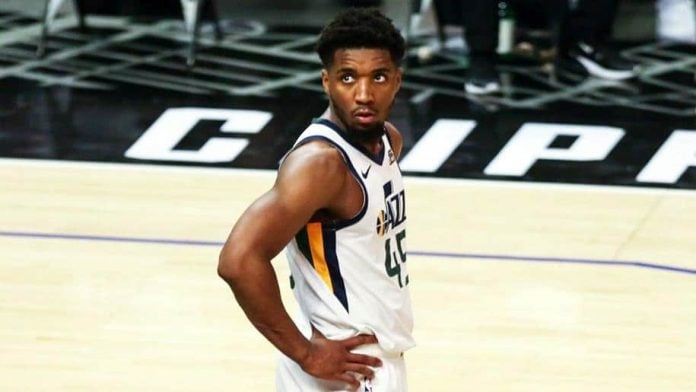 Recently a report appeared suggesting that Donovan Mitchell is 'unsettled' after long-time Jazz head coach Quin Snyder stepped down.
There is plenty of interest around the league in the 25-year-old star with the Knicks being mentioned frequently ir trade rumors.
However, it seems that Utah is committed to keeping Mitchell for the foreseeable future as they have rebuffed all trade inquires from other teams about the shooting guard.
Via Tony Jones of The Athletic:
"League sources say multiple teams have called the Jazz to inquire about the trade availability of Mitchell, only to be given a firm no. The Jazz have made it clear they intend on building a roster around Mitchell. The only thing that could possibly pry Mitchell from the Jazz at this point is a monstrous offer. They simply don't have the intention of trading him."
This past season Mitchell averaged 25.9 points, 4.2 rebounds and 5.3 assists in 33.8 minutes per game. Team-wise it was a disappointing year that ended with the Jazz being eliminated by the Mavericks in the first round of the playoffs.
Show comments