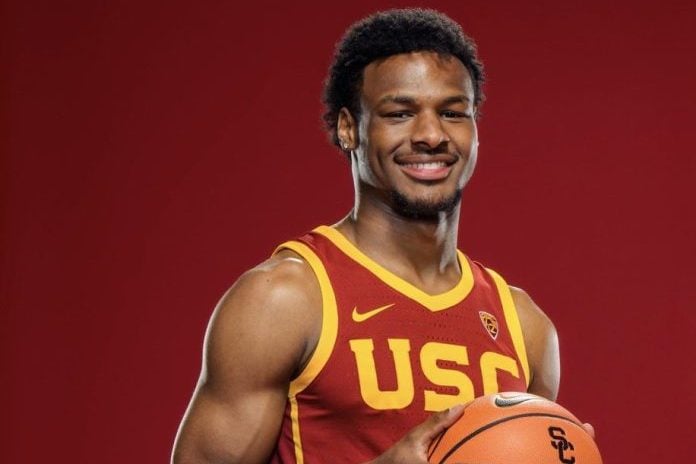 Lakers superstar LeBron James provided an update on the health of his eldest son, Bronny James, who faced a cardiac arrest scare in July.
In a recent Lakers Media Day press conference, LeBron revealed that his son is doing well. "Bronny is doing extremely well," he said. "He has begun his rehab process to get back on the floor this season with his teammates at USC. It was a successful surgery that he had. But he's on the up.
"It's definitely been a whirlwind of emotions for our family this summer. But the best thing we have is each other, and we stuck behind each other and gave Bronny strength throughout the whole process. We're happy to see where he is today and look forward to what his future still has in store for him."
Last week, USC basketball coach Andy Enfield provided an update on Bronny's progress. While Bronny was absent during the team's first practice of the season, Coach Enfield expressed optimism about his condition, stating, "Bronny's doing very well." Enfield refrained from sharing specific medical details, respecting the young athlete's privacy.
Bronny's health scare occurred on July 24, 2023, when he collapsed at the Galen Center at the University of Southern California due to a congenital heart defect. He was released from the hospital on July 27, and his journey to recovery has been marked by positive developments.