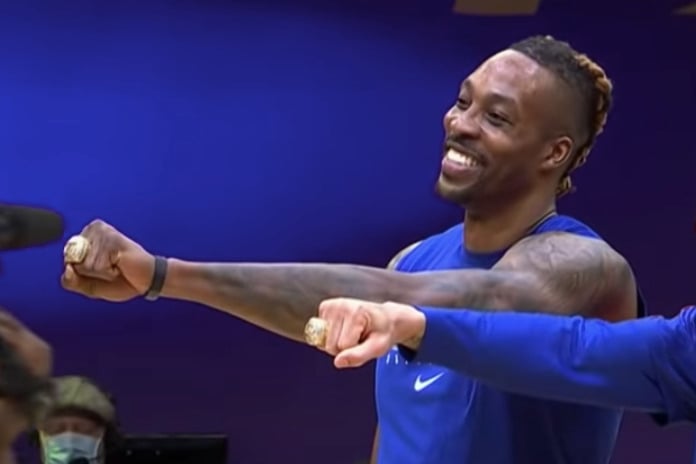 NBA insider Shams Charania recently confirmed that Dwight Howard is among the players set to work out with the Golden State Warriors.
The 37-year-old, a 2020 NBA champion, has been playing in Taiwan with the Taoyuan Leopards since November of the previous year and is eager to make a return to the NBA.
Kendra Andrews, an analyst on ESPN's NBA Today, shed light on the situation. "Dwight's expected to be there with the team today some time in the afternoon," she said.
"While this has brought up a lot of conversation externally, I'm told that the Warriors are looking at this just as another work out, just another guy they're bringing in to get a look at as they've been doing really for the past couple months.
"They also brought in Kent Bazemore, who used to be a member of the team, Juan Toscano-Anderson, who was a member of that 2022 title-winning team.
"And with Dwight Howard again, they want to look at a veteran, they want to look at a big man. But by bringing him to San Francisco this week, that doesn't mean he is a member of the team. This is just another part of the process as they work to fill out the remaining roster spots."