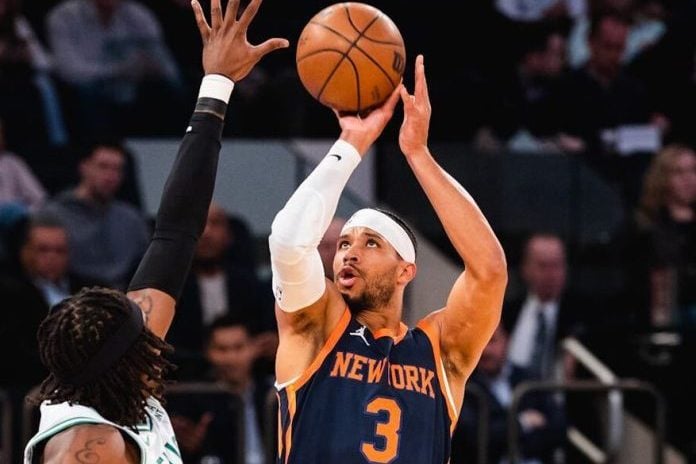 The Knicks (5-seed) and Cavaliers (4-seed) are almost guaranteed to face each other in the first round of the playoffs.
New York and Cleveland met recently for the fourth time this regular season with the Knicks claiming the win 130-116.
Josh Hart, who scored 11 points and grabbed 7 rebounds for the winners, does not think that anything can be taken from this game toward the playoffs because both sides were missing key players.
Via Stefan Bondy of New York Daily News:
"No [there was nothing take from the game toward the playoffs]," Josh Hart said. "They don't got Jarrett Allen. They don't got [Isaac] Okoro. We don't got [Julius Randle]. Maybe some of the individual things you see on both sides and you get a feel for it. But I think both teams are going to play totally different."